Recessed Lights and Attic Insulation – A Losing Combination
by Rebecca Morley
When we had an energy audit done on our house in Maryland, we expected the inspector to point out a problem or two but otherwise give our home high marks. After all, the Victorian-style structure was built in the mid-1990s, long after building codes required homes to use energy-efficient windows and doors, and be wrapped in blankets of insulation – unlike the 1950s Colonial we'd recently sold.
Instead, our inspector informed us that our attic was the insulation equivalent of Swiss cheese. Dozens of recessed lights installed in the ceilings upstairs were essentially open holes to attic air that was frigid in winter and sweltering during the summer. When we went into the attic ourselves to have a look we were stunned. All those canisters containing light fixtures were surrounded by exposed drywall. Whoever installed them had just shoved all the blown-in insulation aside, leaving piles of fiberglass batting and more than two dozen patches – each four or five square feet – utterly bare. It was tempting to just rake the fibers back across the empty spaces, but the recessed light fixtures weren't insulated, meaning they didn't completely shield the electronics and were capable of getting red-hot.
The result of this issue was a very uncomfortable home in the heating and cooling seasons – particularly on the top level of the home. There was often a 10-degree temperature differential between the top floor and basement levels of our home. Our gas/electric bills were also very high – often up to $600 – to keep the temperature at 68 degrees in the winter and 74 degrees in the summer.
We didn't want to pay thousands of dollars to hire a contractor for this job, so we researched the problem online. We found three companies that made insulation covers for recessed lights, and ordered samples of each. One was essentially a cardboard box coated with fireproofing substance, another was like an upside-down egg crate. To us, the Owens Corning SmartCap seemed the best choice: inexpensive, simple to install, and guaranteed safe. The caps look like silver scout tents: They come out of the box flat but pop up into an enclosed triangle (a tetrahedron, technically) that surrounds the light fixture.
We installed two dozen on a recent weekend. The work is a little messy and isn't for everyone, but it wasn't hard. You sweep away the insulation, pop open the Smart Cap, attach two flanges flush to the drywall with duct tape, and then pack the insulation around. Holes on the top of the caps make them easy to carry, and vent excess heat from the lights. We wore gloves and masks for protection from the fiberglass. When we were done, our attic looked like a field of tiny, silver Christmas trees poking out of puffy, fiberglass snow.
This was a timely project since our power went out during Hurricane Sandy, and we couldn't afford to lose any of the heat in our home. We already noticed a difference in comfort and are looking forwarding to reviewing our utility bills in the months to come.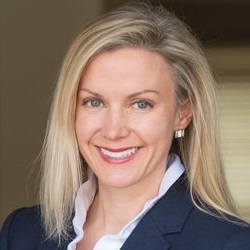 Rebecca Morley, MSPP, directed the National Center for Healthy Housing from October 2002 to December 2014. While at NCHH, she led efforts to create safer and healthier environments for all people, with a special focus on children and communities that are disproportionately burdened by environmental public health risks. Ms. Morley is an experienced leader and manager with nearly 20 years of experience working in the government and nonprofit sectors. Ms. Morley earned a Master of Science in public policy from the Georgia Institute of Technology and graduated from the Achieving Excellence executive fellowship program of the Harvard Kennedy School. Skilled in strategy development, policy analysis, program evaluation, organizational development, communications, grant seeking, and grant making, she now serves the public health community as a professional consultant.