APHA, NCHH Release Healthy Housing Standard
A new standard published Monday will serve as a blueprint for ensuring the health and safety of U.S. homes.
The American Public Health Association (APHA) and the National Center for Healthy Housing have released a standard that defines livable housing conditions, targeting the 30 million U.S. families who live in unsafe residences. The standard is intended to be used by government agencies and property owners to make certain that the nation's housing stock is adequately maintained and protects the health and safety of residents.
"We look forward to seeing lives saved and communities stabilized as the code provisions are implemented," said Georges Benjamin, MD, APHA's executive director, in a news release.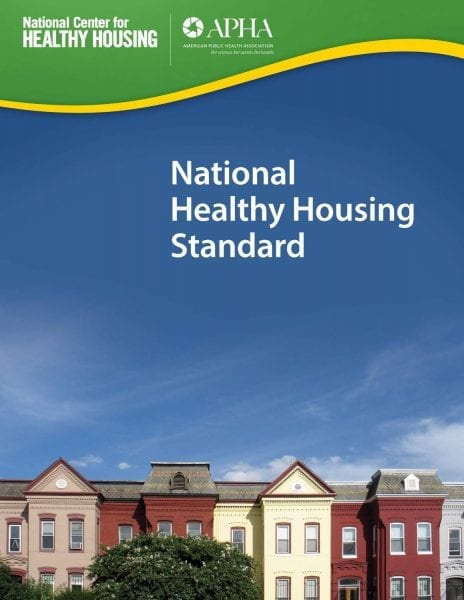 The National Healthy Housing Standard identifies hazardous living conditions and offers safety protections to address these problems, with recommendations for household systems, including:
Plumbing;
Lighting and electricity;
Heating, ventilation, and energy efficiency;
Moisture and mold control;
Pest management; and
Chemicals, such as radon, lead, formaldehyde, and asbestos.
According to Jon Gant, director at the U.S. Department of Housing and Urban Development, the standard helps advance a federal housing strategy released by the agency on February 4. It also updates a document co-produced by APHA and the U.S. Centers for Disease Control and Prevention (CDC) in 1986, using evidence connecting housing quality to asthma, cancer, and other injuries.
"The development of this health-based standard is just the first step. The most important work of seeking its adoption by federal, state and local agencies is a heavy lift and will require the help and involvement of a wide array of partners," said Rebecca Morley, executive director of the National Center for Healthy Housing.
The National Committee on Housing and Health, which monitored the standard's development, is requesting comments on the standard through July 31.