NCHH Takes to the Hill
by Christopher Bloom
Last Tuesday, March 17, a small but mighty group, led by Julie Kruse, NCHH's Director of Policy, visited 22 congressional offices in Washington, DC, to recommend full funding in fiscal year (FY) 2016 for three crucially important federal programs. Due to governmental belt-tightening over the last several years, funding to these programs was cut drastically; and while some of the funding has been partially restored, there is still much work for these programs to do, and every dollar is important.
NCHH is asking for the CDC's Healthy Homes and Lead Poisoning Prevention Program to receive $29,257,000 (up from $15,222,000 in FY15), CDC's National Asthma Control Program to receive $30,596,000 (up from $27,528,000 in FY15), and HUD's Office of Lead Hazard Control and Healthy Homes to receive $120,000,000, up from $110 million in FY15. A recent history of appropriations for these programs is available here.
Seventeen attendees, hailing from seven target states (North Carolina, Ohio, Georgia, Connecticut, Rhode Island, Washington, and Maryland), joined Ms. Kruse, Acting Director Jonathan Wilson, and Michael McKnight from the Green and Healthy Homes Initiative on Capitol Hill to present to senators and representatives in all six congressional office buildings. Their purpose was to educate members of Congress who will soon make critical funding decisions on the importance and impact of lead poisoning prevention, lead hazard control, and healthy homes programs for their constituents' respective states and districts. Parents whose children were impacted by lead hazards in the home, children's health advocates, and public health and healthy housing practitioners all joined Ms. Kruse and Mr. Wilson to share their stories.
Omar Bah told senators Jack Reed (D, RI) and Sheldon Whitehouse (D, RI) and representatives David Cicilline (D, RI-1) and James Langevin (D, RI-2) how a HUD-funded remediation grant from the City of Providence made it possible for him and his wife to afford the necessary improvements to the home that saved his family from lead poisoning. Mr. Bah is an African refugee who came to the U.S. in 2007 with his wife, Teddi, to start a new life. They bought an older home in Rhode Island that they suspected might be a lead hazard, but all of their savings had gone toward their house purchase.
Liz Haverington Silvia of Newport, Rhode Island, also met with congressmen Reed, Whitehouse, Langevin, and Cicilline. She explained how her state's required blood screening process detected lead in her little boy's system, the result of her DIY renovation project that was not performed properly—because she didn't realize that lead was present, something that happens more often than anyone would like to admit. Liz was thankful that the state-mandated screening caught the problem so early, as her son does not appear to suffer any long-term consequences of his lead exposure. She also described the forgivable loan, courtesy of her state and local lead programs, that financed the essential repairs to her home, making it lead-safe after nearly 90 years.
Chris Corcoran, a project manager at the Connecticut Children's Medical Center, spoke to Congresswoman Rosa DeLauro's (R, CT-3) office about how his organization and their clients benefit from government money and what they could accomplish with additional funding.
Also in attendance at the meetings was Ms. Lenora Smith from the Partnership Effort for the Advancement of Children's Health (PEACH), out of Durham, North Carolina. Ms. Smith, supported by her associate, Lawrence Little, artist Damita Hicks, retired social worker and community advocate Dianne Brown, code enforcement officer and chief precinct judge Lester Smith, and Michael McKnight from the Green and Healthy Homes Initiative, spoke to Representative David Price (D, NC-4) about how additional funding would bolster Durham Mayor William V. Bell's Poverty Reduction Initiative. Ms. Smith specifically referenced Census Tract 10.01, an area of Durham, North Carolina, which is predominantly occupied by African Americans (66.2%) and Latinos (24.3%), in which 61% of residents reported income below poverty level, and in which the average year of construction was 1933. The majority of homes in Census Tract 10.01 require what HUD would consider "major repairs." The largest population within the census tract are kids below the age of six (approximately 10%); this demographic is the one most likely to suffer from lead poisoning and is at risk for several other home hazards.
Betty Cantley of Cleveland, Ohio, had a very different tale to tell: Her son, Jason, was poisoned as an infant and suffered permanent injury, the result of a contractor renovation that failed to meet lead safety requirements. "[W]hen he started breathing it in," she told Representative Tim Ryan (D, OH-13), "he was less than a month old; his brain was developing, and his synapses were forming. It was the most crucial point of his life." Betty's compelling story described the struggles of a family faced with the news that their son was needlessly poisoned, how they coped, and how essential programs at all governmental levels helped her boy to graduate from high school and become a productive member of society.
These stories from the field illustrate how important it is that government funding to these programs not only stays intact but is fully restored or, better, increased.
Ultimately, the NCHH cadre met with six members of Congress directly, five supportive Republican offices that are new to the issue, and the leading Democrats on the health and housing funding subcommittees in the House and Senate and on the full Senate appropriations committee. We received commitments from the subcommittee leads to fight for full funding. Four representatives NCHH met with added their signature to the House funding letter; in total, 24 representatives signed, which was five more than last year. The Senate funding letter is still open as of this writing and currently has 16 signatures, four of whom met with NCHH's group.
All in all, it was a very productive St. Patrick's Day!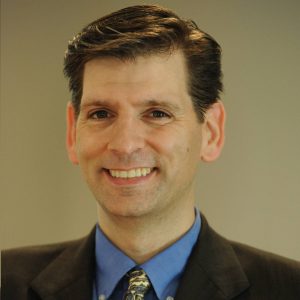 Christopher Bloom is NCHH's communications and marketing officer. He joined NCHH in 2008 after nearly a decade in the real estate industry. In a previous role at NCHH, he coordinated a national Renovation, Repair, and Painting (RRP) training program, one of the most successful in the nation. He holds a Bachelor of Arts degree in English Textual Studies from Syracuse University.