Introducing NCHH's State Healthy Housing Fact Sheets: EPA Region 7
by Sarah Goodwin
We're over halfway through this 10-part blog series. You may also be interested in reading about EPA Region 1, Region 2, Region 3, Region 4, Region 5, and Region 6.
Throughout 2018, we're posting highlights of our state fact sheets by EPA region, one region per month. In July, we're looking at EPA Region 7, which includes Iowa, Kansas, Missouri, and Nebraska.
Noted facts from these states include:
Radon is a large presence in this region:

Iowa leads the nation with 71.6% of homes above the EPA action level; the average indoor radon concentration in this state is more than six times the national average.
60%, 40%, and 30% of homes in Nebraska, Kansas, and Missouri (respectively) have tested with radon levels above the EPA action level.

All states within Region 6 have more than half of the housing stock built before 1978. The percentages range from 56% (Missouri) to 68% (Iowa).
In 2015, 3,309 children in Missouri and 344 children in Nebraska tested with an elevated blood lead level (5 µg/dL or more). In 2011, 30,863 children in Iowa and 1,834 children in Kansas tested above the same level.*
An average of 33 people die from carbon monoxide exposure every year in Missouri. This number is 12 in Kansas and 6 in Nebraska.
In Nebraska, there are four deaths, 70 hospitalizations, and 233 emergency department visits due to unintentional falls among adults over 65 per week. Between the other three states, there were 1,534 deaths from falls among this age group in 2015.
Asthma prevalence rates (current) in this region range from 7-10% of children and 8-11% of adults.
Asthma was responsible for over 30,000 emergency department visits in Missouri in 2014, totaling over $114 million in hospital charges.
Other NCHH Resources
NCHH's state fact sheets will be updated annually with current information. For questions or comments, please email Laura Fudala at lfudala@nchh.org.
*No data more recent than 2011 is available for Iowa and Kansas, and none beyond 2015 is available for Missouri or Nebraska.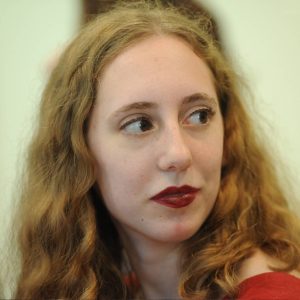 Sarah Goodwin joined NCHH as a Policy Analyst in June 2017. She previously served NCHH as a policy intern, helping to establish and run the Find It, Fix It, Fund It lead action drive and its workgroups. She holds a Bachelor of Arts degree in Interdisciplinary Studies: Communications, Legal Institutions, Economics, and Government from American University.