Radon Gas: An Invisible Threat in Our Homes
Testing to Identify the Risk
by Christopher Bloom and Jo Miller
This is the second installment in a three-part blog series. Part one is available here. Part three is available here.
January is National Radon Action Month. In our previous blog, we provided facts about radon and why it's dangerous to people and pets. Knowing that radon is an invisible, odorless, colorless, and tasteless gas that is found virtually everywhere, how do you determine whether your home or property poses a radon threat?
The only way to know if your family or tenants are being exposed to radon is to test for radon.
How Can I Test for Radon?
Radon test kits are available from a variety of sources. Free test kits are available from some local, county or state health departments or radon programs. The National Radon Program Services at Kansas State University offers test kits online at http://www.sosradon.org or call 1-800-SOS-RADON (1-800-767-7236). Test kits are also available from some local or state American Lung Associations (www.lung.org) and at local hardware stores. The Environmental Protection Agency (EPA) has additional information and resources here.
There are several test kit designs out there from which to choose, but they all generally do the trick. Professional-grade models, often used by home inspectors, will provide a more exact reading, but a $15 consumer-grade variety will still detect radon well enough to indicate whether there's a problem in your home. Often, a portion of the kit's cost is a lab analysis fee, so it really is quite affordable.
To get the most accurate test result, place your radon test kit on the lowest level of your home that is frequently used by you or your family: This could be a basement rec room or office, but it could also be a study, family room, or bedroom on the first floor. You may even want to set up a test on both the basement and first-floor levels.
Avoid placing the test kit near doors, windows, or drafty areas, exterior walls, or near floor drains and sump pits—all of these locations can result in the kit detecting either lower or higher radon levels than what's actually there. Once you've decided which room you want to test, locate your test kit between two and six feet from the floor—prime breathing air—in a spot where it's not likely to be bumped, knocked, or handled for a few days. A shelf or countertop on an interior wall could be a safe location. Let the test sit for a few days as recommended by the manufacturer; then ship it off to the testing site and wait. A few days later, the lab will mailed or e-mail the test results to you. That's it.
Radon Levels Often Fluctuate
A common mistake that homeowners make is assuming that a past radon test equals safety—this is wrong. When homes are sold, a radon test is usually required to complete the transaction, but don't assume that the test result on the day the home was tested is what it always will be. It's important to understand that the radon levels in your home may fluctuate a little or a lot over the course of one to several years based on several factors: changes in the weather (radon levels are often higher during the colder months), how often doors or windows are opened, and even cracks in your basement walls or floor. That's why it's wise to test for radon about every two years and to consider testing at different times of the year.
Don't Only Test Your Home
We're so focused on our health and safety around our homes that we often forget that we spend a lot of time in other structures, such as schools and work settings. Radon does not discriminate between one structure and another, so testing schools, warehouses, offices, and other places of business is a good idea. In fact, the U.S. Environmental Protection Agency (EPA) states that roughly 20% of schools have one or more rooms with radon levels that exceed the action level (4 picocuries per liter [pCi/L]).
In the next installment of this series on radon, you'll learn several ways to reduce radon levels—both temporarily and permanently.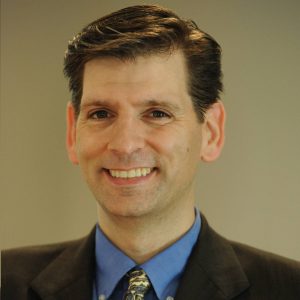 Christopher Bloom is NCHH's communications and marketing manager. He joined NCHH in 2008 after nearly a decade in the real estate industry. In a previous role at NCHH, he coordinated a national Renovation, Repair, and Painting (RRP) training program, one of the most successful in the nation. He holds a Bachelor of Arts degree in English Textual Studies from Syracuse University.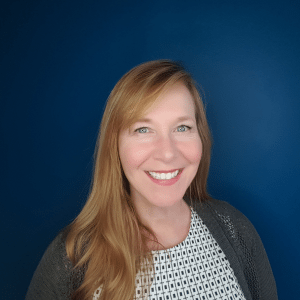 Jo Miller, GPC, NCHH's Senior Development and Communications Officer, has worked as a part of the NCHH team since 2016. A 20-year healthy housing and lead poisoning prevention veteran, she has worked with lead and healthy homes programs throughout the country to build stronger partnerships, innovative approaches, and secure grant funds.