Why Contractors Should Embrace and Market the RRP Rule
by Christopher Bloom
Here's a little history for you: Back in 2009, NCHH was among the first organizations to apply for a license to teach lead-safe work practices to renovation workers. Our objective was simple: to ensure that RRP training courses were widely available throughout the country. Over the next four years, we recruited over 100 instructors to our national network, held hundreds of trainings in 38 states, and ultimately trained over 27,500 workers. It was a tremendous amount of work but we were committed to supporting the U.S. Environmental Protection Agency (EPA) on what we understood was one of the most important pieces of legislation ever passed.
Unfortunately, not everyone was as enthusiastic. Many renovators expressed their frustration at having to learn lead-safe work practices. Here's a sampling of the (paraphrased) complaints that we received from workers:
"Lead poisoning isn't even real!" (False: Not only is lead poisoning real, the dangers of lead poisoning have been documented as far back as ancient Rome.)
"There aren't any trainings near me, so I'll have to drive [x] hours and get a hotel room just to take this class!" (This was a common, completely legitimate complaint and the reason why NCHH worked so hard to train in as many places as possible.)
"RRP is nothing but a government cash-grab by the Obama Administration!" (False: RRP's origins go back to 1992, so it had been in progress for many years and across several presidential administrations prior to its finalization in 2008. Regardless of where it began and who's responsible, it was absolutely necessary.)
"I already have so many licenses, forms, and certifications for my job, and they all cost money." (So true—for every business, including ours.)
"I've been doing this work for [x] years, and nobody's ever been poisoned!" (Unknown but likely false: Lead poisoning is not like food poisoning. Lead can damage your body in ways that are not immediately obvious to you, and it's unlikely that you're testing your former clients for lead exposure. If you haven't poisoned anyone, including yourself, you've been lucky.)
We're not here to shame anyone, but we did want to take a moment to dispel some of the myths and also acknowledge. So, obviously, lead is a very real problem, and getting trained for RRP wasn't easy for everyone. Let's have one more:
All these extra materials cost money! I can't compete with other guys who aren't following the rule!"
This is also a legitimate complaint and one of the main reasons why we're here today, because trained, certified renovators can compete against unscrupulous renovators and do-it-yourselfers if they understand how to educate and market RRP.
Renovators Have Families
This is obvious, but we'll say it anyway: At the end of a hard day's work, many renovation workers go home to their families, which often include small children. Not following proper lead-safe work practices means that you may inhale or ingest lead on the job site or that you're taking some work home with you in the form of dust and debris on your clothes. We've heard of many workers who accidentally poisoned their children by allowing the kids to play in their work vehicle, giving them big hello hugs, or just leaving their dirty clothes and gear out.
And then there are those workers who are also renovating their own home, like John Banta, who taught RRP for NCHH in California. John learned about lead-safe work practices the hard way back in 1982, when he poisoned himself, his wife, and their daughter while beautifying their Victorian home. He shared this cautionary tale in an article published in Restoration and Remediation magazine.
Yes, lead is really that dangerous. The RRP Rule exists not only to protect consumers from lead hazards but also the workers and their families.
Renovators Are Educators
We don't know that many renovators who got into construction to become teachers, but teaching is a big part of what you do already. How many tradesmen have employed apprentices? And when a customer asks how a particular event happened or why something is done a certain way, it's often the home improvement contractor who has the answer.
The difference is that you may not be an expert on lead poisoning, but that's okay—there are materials to help you.
Use RRP to Market Your Business
So, how do you do it? How do you convince the customer to choose your company over another?
Put your registration number on everything: If you're the owner of the business, no matter how big or small, you're required by the RRP Rule to register with the EPA as a "Lead-Safe Certified Firm." Once your registration is approved, the EPA mails you a certificate with your firm number. The EPA also emails you a logo. You want to add that logo and your firm registration number to all of your promotional materials (including print ads and website), to your estimate forms, and invoices. You want to order a magnet or decal to attach to your van or truck and put it near your home improvement contractor registration number or required required information. Don't make people search for this information.
Educate your future customers about lead poisoning: As you may already be aware, lead-based paint is often found in homes built before 1978 (the year it was banned for residential use), and the older the home, the more likely it is to have this problem. Let the customer know that even a microscopic amount of lead can cause permanent health problems.
Give them Renovate Right: Renovate Right is a booklet published by EPA that explains in great detail what consumers need to know about lead-safe work practices.
Point to your number: Once you've told the customer what you know about lead poisoning, point to that green logo from the EPA and say something like this:
"This logo and registration number mean that my company is registered with the Environmental Protection Agency as a lead-safe certified firm, and I've been trained in the latest approved lead-safe work practices to make sure that the work I'll be doing for you doesn't make you, your children, or your pets sick. These precautions also help to protect me and my family from lead poisoning. Every contractor doing this work is required by the EPA to work this way on homes with leaded paint, but there are some out there who still take shortcuts. If you're getting bids from other companies, ask for their EPA lead-safe certified firm registration number and a copy of the supervisor's training certificate. If they don't have these things, don't hire them."
It's that simple. With that statement, you show your customer that you understand the importance of working lead-safe, that you're looking out for them, and that you're committed to doing the right thing. Plus you've just educated them about lead poisoning and warned them about the unscrupulous companies that aren't following the RRP Rule.
NCHH Resources for Lead
Want to promote lead poisoning awareness, learn more about government policies concerning lead, see how NCHH is studying lead, or simply learn more? Visit any of NCHH's lead-related pages and resources below.
Other Resources for Lead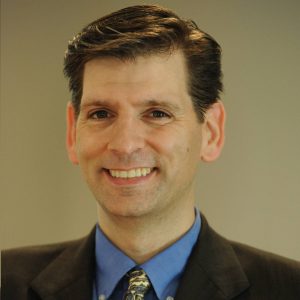 Christopher Bloom is NCHH's communications and marketing manager. He joined NCHH in 2008 after nearly a decade in the real estate industry. In a previous role at NCHH, he coordinated a national Renovation, Repair, and Painting (RRP) training program, one of the most successful in the nation. He holds a Bachelor of Arts degree in English Textual Studies from Syracuse University.