Green Renovation and Senior Living – Three Years of Healthier, Happier Residents
by Jill Breysse
Three recent articles illustrate how innovative green building practices and amenities help ensure that low-income seniors feel healthier and stay mobile, active, social, and most of all, independent. "Self-Reported Health Outcomes Associated with Green-Renovated Public Housing among Primarily Elderly Residents," a study completed by the National Center for Healthy Housing (NCHH) in 2013 and published in January 2015 by the Journal of Public Health Management and Practice, found that residents have improved mental and general physical health one year after a green renovation, including fewer falls and less exposure to tobacco smoke. "Orness Renovation Makes Residents Happier" (Mankato Free Press, July 11) indicates that these health improvements are continuing today as residents utilize the innovative designs developers incorporated in their building to increase walking, exercise, and social engagement. "Renovating Senior Complexes to Be Green, Healthy, and Connected," (Shelterforce, posted May 25) discusses these and other innovative design practices developers and architects are using to promote health and wellness in affordable senior complexes.
Orness Plaza in Mankato, MN, is a low-income apartment building with 101 independent living units housing primarily elderly residents. Between 2010 and 2012, the building underwent a green renovation, complete with improved ventilation, moisture and mold reduction, and various safety measures. Renovations were funded by the American Recovery and Reinvestment Act through a U.S. Department of Housing and Urban Development (HUD) Competitive Capital grant, the Minnesota Department of Employment and Economic Development, as well as the Mankato Economic Development Authority, Southwest Minnesota Housing Partnership, and the Greater Minnesota Housing Fund.
NCHH's HUD-funded "Green Rehabilitation of Elder Apartment Treatments" ("GREAT") study was one of the nation's first examinations of the health outcomes among older Americans following green renovation. While healthy housing has traditionally focused on childhood diseases and injuries associated with housing quality, the GREAT study asked whether improvements might also occur in the at-risk and growing population of low-income elders. The GREAT study concluded that, one year after the green renovation, residents' mental and general physical health improved, falls were less frequent, and exposure to tobacco smoke was reduced. The Mankato Free Press article describes how, three years after the renovation was completed, residents continue to benefit both mentally and physically, walking along the indoor paths bordered by gardens and pools and participating in fitness programs in an exercise room that was part of the renovation design.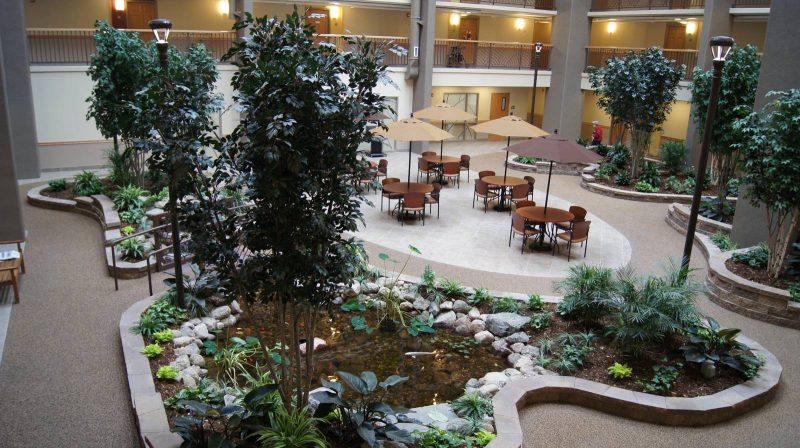 In the Shelterforce article, NCHH summarizes interviews with architects and developers who work in senior housing construction and renovation. Recognizing that no amount of grab bars and handrails can minimize risk factors caused by lack of exercise and physical activity, developers are beginning to use innovative design practices that help to improve seniors' lives and health, including building fitness facilities and exercise programs like those mentioned in the Mankato Free Press article, incorporating wayfinding measures (design elements that help residents recognize where they are) into their building plans, and creating spaces that encourage resident social engagement. The majority of developers interviewed indicated only negligible differences between development costs for family housing and senior housing; however, some indicated a potential of 2% to 10% higher costs (numerous developers disputed others' claims of costs above 3%) for senior housing due to additional safety features. On the other hand, costs related to operations and maintenance tend to be lower in senior housing because seniors generally cause less wear and tear on building structures and have lower utility usage.
Cost savings from lower operations, maintenance, and energy costs help balance slightly increased costs of developing housing for low-income elderly residents. Affordable senior housing could help reduce the rising costs of healthcare and help seniors maintain their independence longer.
Photos of the Orness Plaza atrium pre-renovation (upper picture) and post-renovation (lower picture) courtesy of Blumentals/Architecture, Inc.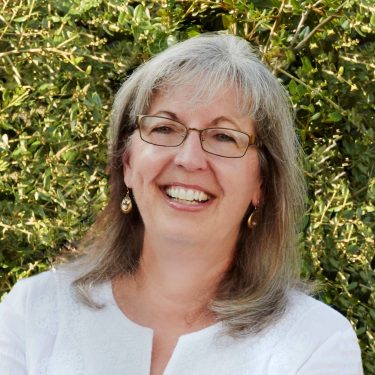 Jill Breysse, CIH, MHS, Project Manager, joined NCHH in 1998. She currently leads the Aging Gracefully in Place project, working to improve elderly residents' physical function and enhance their housing conditions so that they can safely age in place. Ms. Breysse has authored several peer-reviewed research articles evaluating healthy homes hazard assessment tools and interventions. She was the lead author of guidance on conducting health impact assessments for housing decisions and helped to develop the National Healthy Homes Standard, an evidence-based standard of care for existing owner-occupied and rental housing. Ms. Breysse holds a Master of Health Science in environmental health engineering from the Johns Hopkins Bloomberg School of Public Health and a Bachelor of Science in Chemistry from the University of Maryland.