Are You Decking the Halls with Asthma and Allergy Triggers?
by Jo Miller
For many, the sight and smell of the Christmas tree is just the thing to put them in the holiday mood – tiny lights peppering a fir, pine, or spruce like hundreds of stars and ornaments that spark decades of wonderful memories. The crisp scent of your tree somehow makes the house smell fresh and clean, even when you haven't vacuumed yet! As you carefully decorate your home for the holidays, you're probably also spending considerable time making your home a safe, welcoming place for your family and friends to gather. But, at the risk of sounding like a humbug, we need to point out something that you may have missed. Studies have revealed a rise in hospital visits for asthma and other respiratory issues around Christmas, and your holiday decorations – including that beautiful tree that you've just erected in the corner – could be responsible. Are you decking the halls with asthma and allergy triggers, fa la la la la…? As you plan your holiday gatherings, consider ways that you can reduce asthma and allergy triggers in your home.
Christmas Trees and Wreaths 
Did you know that live trees could increase the risk of wheezing, persistent cough, and allergic sensitization in infants? A study, performed by staff at the SUNY Upstate Medical University, supported by the Children's Environmental Health Centers of New York, and published in the Annals of Allergy, Asthma & Immunology, looked into the connection between epidemic peaks in respiratory illness the week before and the week after December 25 in children and adults.
The study found that Christmas trees, including their needles and bark, from a range of species, carried about 50 types of mold, two-thirds of which could lead to shortness of breath, watery eyes, sinus congestion, feelings of fatigue, and problems sleeping. Some of the molds identified can lead to long-term lung problems and conditions, such as bronchitis and pneumonia. Mold spores occur naturally, but the spores thrive in warm conditions, such as your living room. Plus, as the tree decays, the number of airborne mold spores increases dramatically.
Artificial trees that have been stored improperly can also be a trigger. While in storage, they can accumulate significant amounts of mold spores, dust, and other irritants.
Other Holiday Triggers  
Other holiday decorations can also trigger asthma attacks and allergies. Here are some of the most common seasonal indoor allergy triggers to avoid:
Candles and fragrances – seasonal scents and the warm glow of candles make them a popular choice during the holidays. The fragrances and soot given off by candles can trigger sensitivity in people with allergies or asthma. Besides creating a health hazard, the soot, small particles from paraffin wax, can damage your computers and other electrical appliances.
Wood-burning fireplaces – a cozy fire is welcome on a cold winter day; however, a wood-burning fireplace could also be a source for allergy and asthma triggers.
Here are some tips to protect your home and family from allergy and asthma triggers during the holidays:
Hose down your tree and let it dry before you bring it inside, whether it's a fresh-cut variety or you're getting your artificial tree out of storage.
Remove a live tree soon after Christmas Day.
Have your fireplace and chimney inspected and cleaned every year by a professional.
Avoid using sprays or scented candles with strong fragrances.
Avoid paraffin candles. They're a petroleum byproduct and release gaseous pollutants, volatile organic compounds (VOCs), and particulate matter into the air.
Don't mistake us for Ebenezer Scrooge! It's just that we love the holidays and want to ensure that everyone in your family can enjoy them to the fullest. And you can with some minor modifications to your already thorough holiday preparations. We wish you a safe and healthy holiday season from our NCHH family to yours!
More Resources
EPA Burn Wise Program for Wood Burning – Tip Sheets
Environmental Health and Safety – Fire Prevention Guidelines for Tree Safety
University of Illinois Extension – Christmas Tree Selection and Care
Cleveland Clinic – Best Ways to Prevent Air Pollution
NCHH – Ensuring Asthma-Safe Homes
Center for Excellence in Children's Environmental Health – Healthy Home, Home Hazards: Mold
Preventative Medicine Reports – Health and societal effects from exposure to fragranced consumer products.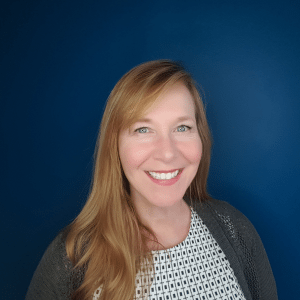 Jo Miller, GPC, SMS, has worked as a part of the NCHH team since 2016, providing strategy, technical assistance, and training for communication and community engagement. A 20-year healthy housing and lead poisoning prevention veteran, she has worked with lead and healthy homes programs throughout the country to build stronger partnerships, innovative approaches, and secure grant funds. As a grant professional, Ms. Miller also specializes in nonprofit  and community development as well as grant professional training. Ms. Miller is also a Social Media Strategist (SMS) and trainer, by the Grant Professional Certification Institute as Grant Professional Certified, and as an approved trainer by the Grant Professionals Association.