Why I Support NCHH
by Michelle Harvey
As we enter into a season of Thanksgiving, I wanted to share my appreciation for work and the people of the National Center for Healthy Housing.
First, a little background on me: I'm, well, the background. Chances are, we haven't met. You haven't seen me at any conferences nor have you heard me speak on any panels. You haven't read about my research; I haven't published any. Really, unless you've been to our offices, you wouldn't know I worked here at all. That's by design. You see, serving others has been at the heart of my career in nonprofit management. As the middle child of two pastors, I grew up watching my parents tirelessly serve others. At an early age, I found myself wondering, "Who takes care of the people who take care of everyone else?" With this ever-present question in mind, I've built my career in an attempt to answer it. I decided that I would be that resource. Supporting the work of great leaders and great companies is my way of serving the world.
The National Center for Healthy Housing (NCHH) is one of those great companies. NCHH is the preeminent national nonprofit dedicated to securing healthy homes for all. Since 1992, NCHH has served as a highly regarded and credible change agent, successfully integrating healthy housing advocacy, research, and capacity building under one roof to reduce health disparities nationwide. I support the NCHH team and, by extension, the healthy housing movement, in an administrative capacity.
My role is behind the scenes. I'm not on the Hill advocating to ensure that the FY18 budget contains the necessary resources to address and prevent childhood lead poisoning like our policy team. (I work on employee benefit packages.) The producers of critically acclaimed television and news outlets haven't lined up to interview me, as they have our chief scientist. I certainly haven't invented a protocol like the Healthy Home Checkup by Healthy Housing Solutions, Inc. ®, which was designed to identify potential health and safety problems of homes before they can cause injury or health issues. (My greatest invention this year was the employee handbook.) I haven't spoken to a panel of mayors about code enforcement as done by our deputy director. I don't travel the country leading the movement, nor do I educate healthy housing practitioners about the importance of home-based asthma care programs alongside our executive director. The entire team here works hard every day to deliver the best tools, data, policies, and best practices to empower healthy housing professionals to do their work. I simply support the people who do these wonderful things. I'd like to think that I take care of them while they take care of everyone else.
We've had a busy year. Originally created to help the victims of hurricanes Katrina and Rita, our flood guide, Creating a Healthy Home: A Field Guide for Cleanup of Flooded Homes [republished in 2019 as A Field Guide for Flooded Home Cleanup], has been a valuable resource to those who are working to rebuild their homes and their lives after hurricanes Harvey and Irma.
The mini-grants we provided to several communities this year have helped hundreds of parents, teachers, and community leaders increase their understanding of lead poisoning prevention. Because of their education, many of these folks now know how to talk to their government representatives about these important issues.
NCHH was featured on the cover of the Journal of Public Health Management and Practice this year. We helped to summarize the health and cost benefits of the New York State Healthy Neighborhoods Program. This partnership and program are helping many people with asthma achieve better health, while also saving money and improving household conditions.
Our Aging Gracefully project is helping 142 low-income elders remain safely in their cherished homes as long as possible. Ms. Reed, a retired educator from Greensboro, NC, wrote us a beautiful note expressing her gratitude. She spoke genuinely about the home upgrades she received through our program having a "profound impact" on her quality of life as an independent senior living in her own home.
NCHH, as a member of the Health Impact Project team, contributed to 10 Policies to Prevent and Respond to Childhood Lead Exposure. The report highlights activities such as removing leaded drinking water service lines and eradicating lead paint hazards from the homes of children born in 2018, would protect more than 661,000 children and yield $6.2 billion in future benefits.
NCHH has had a great 25th year. We believe that through partnerships, community-based research, and advocacy, we can all work together to reduce health disparities and lift up communities through improvements in health, education, and productivity. As a movement, we're all doing a fantastic job. We do important work and we have the privilege of dedicating our lives to the service of others.
Our funders, partners, friends, and supporters make our work at NCHH possible. During this Thanksgiving season, I'd like to say that I am thankful for YOU. Whether you are leading the movement with us or quietly support the healthy housing movement, from one "behind the scenes" person to another, thank you for your support. It's clear to me that you support NCHH for the same reasons that I do. First, because you believe in service. Additionally, you and I know that it feels good to give. Most importantly, you and I support NCHH because we believe that everyone should have a safe and healthy place to call home. We believe in this work. We believe that together, we can secure healthy homes for all.
A great way to support the healthy homes movement is by participating with NCHH in #GivingTuesday. The Tuesday after Thanksgiving, Giving Tuesday is a movement to create an international day of giving at the beginning of the holiday season. Giving to NCHH on #GivingTuesday is the perfect time to remember that you and I don't give to NCHH, we give through it. Our monetary gifts allow these folks to continue the great work that they've been doing for the last 25 years. I hope you'll continue to join me in supporting this cause and this organization. Donate today.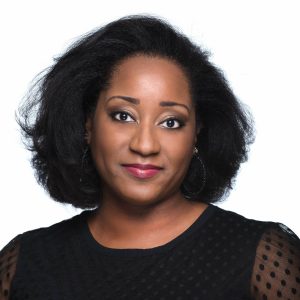 Michelle Harvey, Chief Operating Officer, joined NCHH in December 2008. She oversees human resources, communications, operations, and IT management. An accomplished administrative professional with more than 15 years of experience in operations, human resource development, and employee relations, Ms. Harvey's duties include partnering with members of senior management to guide corporate business objectives, workforce planning, and communications across the organization. Her strengths include innovation, leadership, change management, organizational development, and capacity building. Ms. Harvey's blended background of human resources, operations management, finance, and information technology makes her a vital part of NCHH's leadership team. Ms. Harvey graduated from Prince George's Community College in Largo, MD, with an Associate of Applied Science degree in Business Administration.