To This House Committee, Housing
Is

Infrastructure

by Anna Plankey

If you're tuned into housing issues, you've probably heard the phrase "affordable housing crisis" recently being thrown around. Not to be confused with the housing crisis of 2008 (frew*), the trending phrase "affordable housing crisis" in the political vernacular was the topic of an April 30 hearing held by the U.S. House Committee on Financial Services. This hearing, "Housing in America: Assessing the Infrastructure Needs of America's Housing Stock," focused on a legislative proposal introduced by Representative Maxine Waters (D-California), committee chair, entitled "Housing Is Infrastructure Act of 2019," and included some encouraging dialogue on the future of America's housing needs. Bolstered by a balanced panel of four witnesses from housing advocacy organizations and from the private development sector, congressmen and congresswomen directed the conversation and revealed the degree to which they supported (or conversely opposed) this proposed bill.
Let's Talk Numbers
Before we get into some specific positions on this housing infrastructure legislation that unfolded throughout the course of the three-hour hearing, let's talk numbers. Most of us know (or can assume) that if adequate, affordable, accessible housing is to be achieved, funding is crucial, and the mere framing of housing as a part of infrastructure should perk your ears up. With that in mind, the "Housing Is Infrastructure Act of 2019" bill draft breaks down funding in the following ways:
In stark contrast to the disappointing appropriations numbers out of the president's budget (read more here), these funding amounts inspire some hope for healthy housing programs out of the House.
Our Politicians Are Lawyers
If you take a look at a list of the members of our current House of Representatives and their previous occupations, you quickly find that the majority of our elected officials used to be lawyers, so it should come as no surprise that this hearing played out in a fashion similar to a court proceeding. That, coupled with the nature and structure of these hearings, allowed participating House members to present a line of questioning to the four expert witnesses and more or less revealed each member's position on this proposed legislation. The four witnesses present at this April hearing were:
This well-rounded panel eloquently articulated their expertise, fielded inquiries from all sides of the political spectrum, and shed light on the current state of housing in America and the potential for improvement with this proposed funding.
Better Housing. Better Health
While, as to be expected, some Conservatives winced at the notion of "throwing money at the problem" and increasing the federal government's role in housing issues, there seemed to be a relatively bipartisan sense of support for the funding of housing programs as a larger effort to fund infrastructure. But beyond this, two key representatives stood out and utilized their short allotted speaking time to make the connection between health and housing. Representing Massachusetts' seventh district, Congresswoman Ayanna Pressley testified to the connection between housing and health, reiterating that housing is a fundamental determinate of health. Pressley went on to say, "The current state of much of our housing supply poses a literal hazard to families and particularly children."
In addition to Congresswoman Pressley's healthy housing-focused testimony, New York's 14th-district representative also spoke to the health issues linked to housing affecting her constituency. Representative Alexandria Ocasio-Cortez used her testimony to highlight the monetary cost of federal neglect versus the cost of investment in housing, stating, "It was completely unnecessary for these kids to get lead in their blood…it was completely unnecessary for these families and children to breathe in mold…because we decided that…their housing was not worthy of federal investment." In an attempt to support the funding of housing as part of a larger infrastructure bill, these two representatives pointed to the avoidable healthcare costs of inadequate and unsafe housing.
Sunny Forecast
With the standout testimonies of representatives Pressley and Ocasio-Cortez in this hearing, the National Center for Healthy Housing is encouraged by the political will and support coming out of the House for healthy housing funding. While this proposed housing-as-infrastructure bill has a way to go, it offers a glimpse of hope for the revitalization of the House and for the continued support for critical federal agency programs that annually face threats from the executive.
If you're interested in how you can aid the National Center for Healthy Housing's advocacy work for these programs, please visit our "Build the Movement" section of our website and explore the ways in which you can join the effort.
You can watch the full hearing here.
Citation
U.S. House of Representatives Committee on Financial Services. (2019, April 25). April 30, 2019, "Housing in America: Assessing the infrastructure needs of America's housing stock." [Memorandum.] Retrieved from https://financialservices.house.gov/uploadedfiles/hhrg-116-ba00-20190430-sd002_-_memo.pdf
*Editor's note: Because NCHH is a research organization, we felt compelled to investigate the meaning of the word frew instead of merely removing it from the blog. We've learned that frew has multiple definitions; Anna explained that, in this instance, frew was intended to be a sound of relief, as in "we're glad that's over."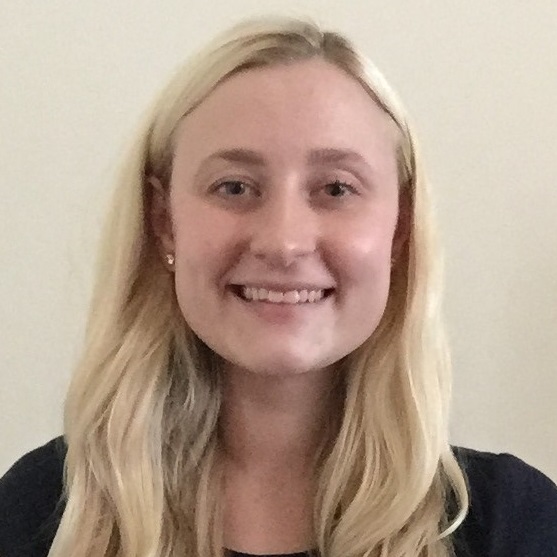 Anna Plankey, Junior Analyst, joined the National Center for Healthy Housing in 2019. Initially serving as a policy intern, she aided in the coordination of the National Safe and Healthy Housing Coalition's Hill Day in February 2019 in conjunction with the Lead Poisoning Prevention and Healthy Housing Conference in Washington, DC. She holds a Bachelor of Arts degree in History of Public Policy from University of California, Santa Barbara.