Ten Years of the National Safe and Healthy Housing Coalition: A History and Celebration
This is the first installment in a series celebrating the first 10 years of the National Safe and Healthy Housing Coalition. Read parts two and three.
by Christopher Bloom and Jonathan Wilson
July 27, 2019, marked the 10-year anniversary of the National Safe and Healthy Housing Coalition's first official stand-alone meeting. It was on this date in 2009 that an exclusive group of health and housing experts convened for the first time under the National Safe and Healthy Housing Coalition moniker.
We're certain that July 27 wasn't circled in red with stars or smiley faces on your calendar, but it was and is a cause for celebration nonetheless; because the coalition is a testament to what people and organizations can do when they work together. In this blog, the first in a series, we'll discuss the genesis of the coalition and how it became what it is today.
This is also a recruitment call, because there's still so much healthy housing work to be done across our nation, and the coalition's work won't be complete until the federal government and every state and locality has embraced evidence-based policies and effective, enforceable codes to ensure healthy homes and neighborhoods for its citizens.
Shared Missions
Despite the importance of the coalition, there aren't many details available relating to its gestation and founding. The National Healthy Housing Policy Summit from May 7, 2009, was the major event preceding the coalition's formation, but there were murmurs and rumblings well before that.
Noting an alignment between their respective respective missions, NCHH and the Kresge Foundation, an organization working to expand opportunities for low-income people in America's cities, discussed possible opportunities for collaboration, starting in December 2007. The following September, Kresge's David Fukazawa attended NCHH's National Healthy Housing Conference.
Meanwhile, NCHH's FY 2009 operating plan for policy, developed in October 2008, included the following goal: Develop, have accepted, and support implementation of policies and programs for improving the quality of housing in the U.S. Following the statement was a list of nine challenges that fell under this goal, a handful of which we've included here:
Gain broad support for federal healthy housing legislation.
Increase appropriations for EPA's RRP Rule and support efforts to strengthen rule.
Hold policy leadership summit, a follow-up to our Healthy Homes Evidence Workshop.
While NCHH had always appreciated being able to help shape policy where it was needed, we understood that there was strength in numbers and that gaining acceptance and broad support for healthy housing legislation entailed collaborating with other like-minded groups to present a shared message.
The Summit
The National Healthy Housing Policy Summit was the product of a collaboration between the National Center for Healthy Housing, and its sister organization, the Alliance for Healthy Homes, plus these leading organizations:
In addition to representatives from the organizations listed above, the summit also featured then-HUD Secretary Shaun Donovan, U.S. Senator Jack Reed, former U.S. Surgeon General (and NCHH board member) Dr. Joycelyn Elders, and many others.
Supporting the summit were the U.S. Centers for Disease Control and Prevention, the Home Depot Foundation, the Robert Wood Johnson Foundation Commission to Build a Healthier America, and the Kresge Foundation. The event, held at the National Association of Home Builders (NAHB) headquarters in Washington, DC, assembled a cadre of leading organizations and a who's who of experts from the arenas of housing, public health, and environmental policy; from housing finance, construction, codes, rehabilitation, and management; from green building, energy efficiency, indoor air quality, and environmental health; and from tenant rights, homeownership, and community organizing. Many experts from these varied sectors had worked together in prior to and since the summit; but it was unusual to see so many interests working together in one place back in 2009.
The National Healthy Housing Policy Summit was enormously successful. Forty organizations in attendance at the summit were encouraged to create a national healthy homes action plan; some of those organizations went on to become the nascent coalition's first steering committee, even though the formation of a proper coalition had not been a planned activity for the event.
The First Year
Following the success of the summit, the Kresge Foundation expressed interest in a request from NCHH to fund a coalition and support a funders' briefing on healthy housing. A few weeks later, on July 27, the coalition's provisional steering committee convened to formalize the structure and objectives of the coalition.
The provisional steering committee for the coalition was comprised of representatives from the following 15 organizations:
Children's Health Forum
Enterprise Community Partners
National Center for Healthy Housing (chair)
NeighborWorks America
Robert Wood Johnson Foundation Commission to Build a Healthier America
By the end of the coalition's first year, these organizations had also joined the steering committee:
In September, the Kresge Foundation graciously awarded a $143,000 one-year grant for coalition activities to NCHH. With funding now in place, it was time for the National Safe and Healthy Housing Coalition to go to work.
In its first year alone, the coalition supported the Healthy Housing Council Act of 2009 (S.1658; H.R.3793), the Safe and Healthy Housing Act of 2009 (H.R. 3891), the Community Building Code Administration Grant Act of 2009 (S.970; H.R.2246), Energy Efficiency in Housing Act of 2009; Green Resources for Energy Efficient Neighborhoods Act of 2009 (the GREEN Act) (S.1379; H.R.2336), the Safe Chemicals Act of 2010 and the Toxic Chemicals Safety Act of 2010 (S.3209; H.R. 5820), the Livable Communities Act of 2010 (S.1619; H.R.4690), and the Home Star Energy Retrofit Act of 2010 (S.3177; S.3434; H.R.5019).
While many of the bills didn't pass, the measures within them sometimes became part of later bills or informed executive branch action. Meanwhile, the coalition educated and built strong relationships with many members of Congress, leading to later successes.
The first year concluded with a two-day in-person meeting in Washington, DC. The coalition held salons on three key topics, policy priorities for the coming year, and published a trio of briefs:
The Coalition Grows in Size and Stature
According to our records, 135 health and housing experts joined the National Safe and Healthy Housing Coalition in the summer of 2009. The coalition has grown steadily since and now counts over 600 members, hailing from 49 of our 50 states plus the District of Columbia, Puerto Rico, Guam, and several tribal communities. And yes, the coalition is actively seeking North Dakotans. Why? Not for bragging rights (although we will celebrate when a North Dakota resident finally joins), but because the coalition wants to ensure that the needs and citizens of every state are represented when it talks to Congress.
Since that first year, the coalition has remained active, mobilizing members of Congress to act as critical champions for healthy housing and lead poisoning prevention through letter-writing campaigns and visits to Capitol Hill in 2012, 2015, 2016, and 2019.
With its Healthy Homes Champion awards, the National Safe and Healthy Housing Coalition has also recognized various leaders over the years, including both individuals (such as Dr. Nancy Crider, Dr. Brenda Reyes, Rick Goodeman, David Fukuzawa) and organizations (such as Alameda County Healthy Homes Department, the Boston Inspectional Services Department, Little Sisters of the Assumption Family Health Service, the Omaha Healthy Kids Alliance).
One of the coalition's most important recent projects is Find It, Fix It, Fund It, a collaboration among more than 100 organizations (including many coalition members) that recommends a simple yet comprehensive strategy for conquering lead poisoning: "Find lead hazards, eliminate them, and build the political will to create key public investments and policies to do so." The coalition submitted the Find It, Fix It, Fund It recommendations to HUD Secretary Ben Carson in 2017.
We'll talk in greater detail about the coalition's more recent appropriations and advocacy work in our next blog.
The Next Ten Years
Not every coalition (or even organization) lasts long enough to be able to celebrate a 10-year anniversary. Back in May 2009, when these experts decided to form a coalition, could they have expected that this idea would exist a decade later? Did the initial group that convened in Washington on July 27, 2009, look forward 10 years into the future and see how vital their work would be? With so many battles for healthy housing to fight each year, it's hard to imagine anyone looking more than a few years down the line, much less 10. Yet here we are, starting the coalition's second decade, reinvigorated and re-energized – just catching our second wind, really. It's clear that the healthy housing movement relies on the National Safe and Healthy Housing coalition to continually address the policy gaps, raising its collective voice for federal action in the halls of Congress and members' town meetings and inboxes, collaborating in building a common constituency for state and local action.
The National Safe and Healthy Housing Coalition has received support from many sources over the years, including the in-kind contributions of time from its 600-plus members* (including over 200 organizational members) and especially from the 41 organizations that have served on the steering committee; they have helped to shape the coalition's mission objectives. However, the Kresge Foundation deserves special mention, as this work could not have started or been sustained without their funding to cover meeting expenses, communications, travel, and support for staff at NCHH to serve as coordinators for coalition activities. Whether you were aware of the Kresge Foundation or of the National Safe and Healthy Housing Coalition, each organizations' work has impacted your life and made your homes and communities healthier and safer places to live.
Future blogs in this series will focus on the appropriations advocacy history of the National Safe and Healthy Housing Coalition, as well as a look at its current steering committee and even a preview of the coalition's goals for its next decade.
But why settle for being only a spectator when you can be a part of the coalition? Join the National Safe and Healthy Housing Coalition today and help to create healthier housing for your family, friends, and all citizens of the United States.
*Due to their quantity and the fact that many are private citizens, we won't name the coalition's individual members in this blog, but so many have contributed their time, ideas, and signatures to the National Safe and Healthy Housing Coalition's advocacy efforts that we would be remiss if we did not thank them specifically.
Special thanks to Jane Malone for her insights.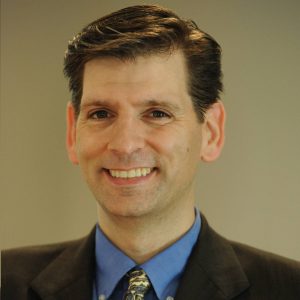 Christopher Bloom is NCHH's communications and marketing officer. He joined NCHH in 2008 after nearly a decade in the real estate industry. In a previous role at NCHH, he coordinated a national Renovation, Repair, and Painting (RRP) training program, one of the most successful in the nation. He holds a Bachelor of Arts degree in English Textual Studies from Syracuse University.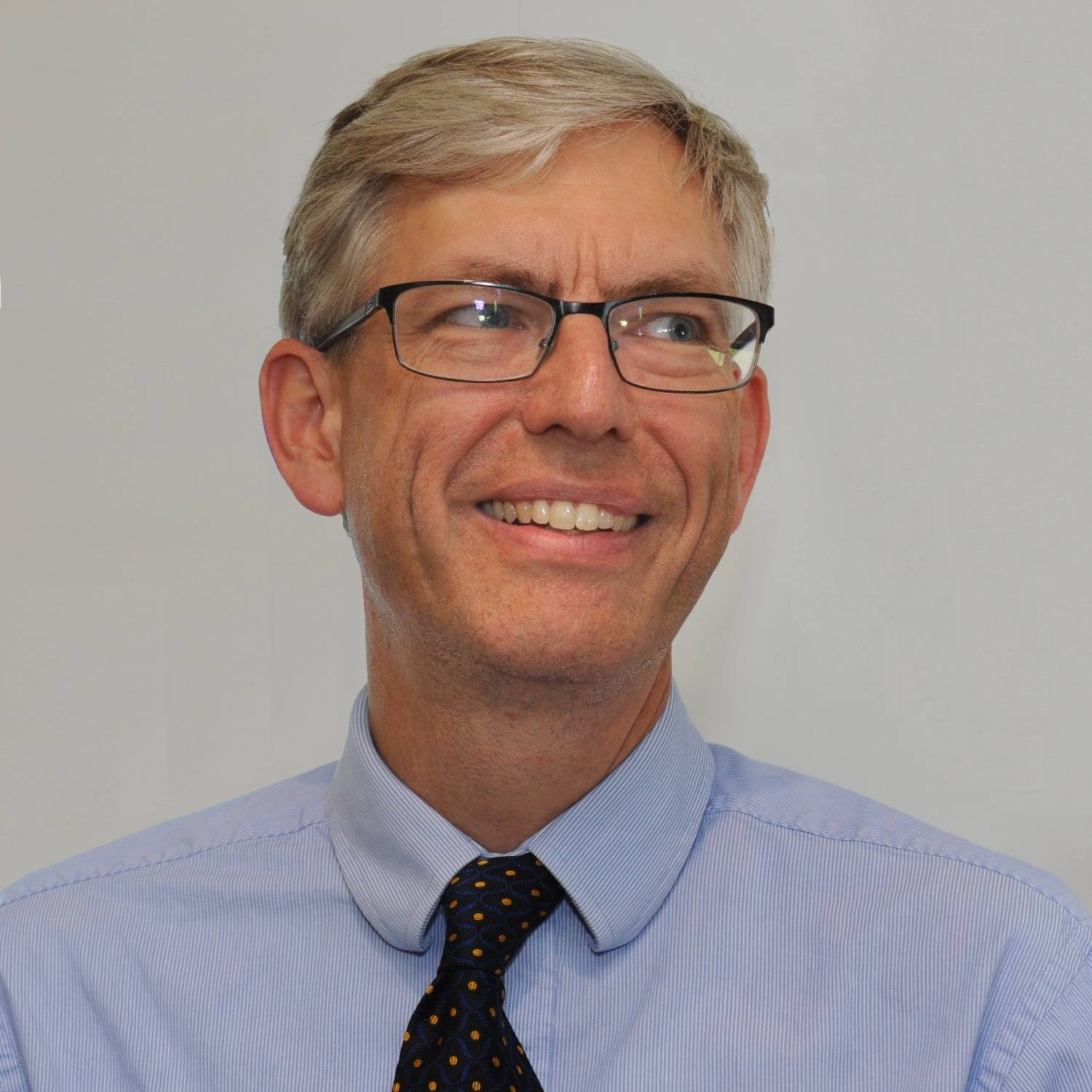 Jonathan Wilson, MPP, joined NCHH in 1993 and currently serves as Deputy Director and Chief Financial Officer. Mr. Wilson has authored more than 25 peer-reviewed research manuscripts evaluating assessment tools and interventions for healthy housing hazards. He also served as the NCHH representative to the federal Advisory Committee on Childhood Lead Poisoning Prevention from 2004 to 2010. He came to NCHH with a background in nonprofit housing development and a Master of Public Policy degree.