Older Americans Month: Communities of Strength
by Jo Miller
In tough times, communities find strength in people, and people find strength in their communities. In the past year, we've seen this repeatedly in our communities as friends, neighbors, and businesses have found fresh ways to support each other.
Older adults are a key source of this strength. Through their experiences, successes, and difficulties, they have built resilience that helps them to face new challenges. When communities tap into this, they become stronger too.
Each May, the Administration for Community Living leads the celebration of Older Americans Month (OAM). This year's theme is "Communities of Strength," recognizing the important role older adults play in fostering the connection and engagement that builds resilient communities.
This year, NCHH will celebrate Older Americans Month by encouraging community members to share their experiences. Together, we can find strength—and create a stronger future.
Here are some ways to share and connect:
Look for joy in the everyday: Celebrate small moments and ordinary pleasures by taking time to recognize them. Start a gratitude journal and share it with others via social media, or call a friend or family member to share a happy moment or to say thank you.
Reach out to neighbors: Even if you can't get together in person right now, you can still connect with your neighbors. Leave a small gift on their doorstep, offer to help with outdoor chores, or deliver a home-cooked meal.
Build new skills: Learning something new allows us to practice overcoming challenges. Take an art course online or try a socially distanced outdoor movement class to enjoy learning with others in your community. Have a skill to share? Find an opportunity to teach someone, even casually.
Share your story: There's a reason storytelling is a time-honored activity. Hearing how others experience the world helps us grow. Interviewing family, friends, and neighbors can open up new conversations and strengthen our connections.
When people of different ages, backgrounds, abilities, and talents share experiences—through action, story, or service—we help build resilient communities. And that's something to celebrate!
NCHH healthy homes for older adult research and projects focus on helping seniors reach their goal of aging in place while simultaneously improving their health and saving our healthcare sector money. Through our partnerships to design and implement housing-based services and projects like Aging Gracefully, NCHH is developing the infrastructure and realize the full potential of using affordable housing as a platform for improving senior health, containing costs, and transforming lives and communities.
Join NCHH in strengthening our community and learn more about NCHH's Healthy Homes for Older Adults research and partnerships.
For more information or resources for healthy, safe, affordable housing and aging gracefully for older Americans, contact Jill Breysse, jbreysse@nchh.org.
For more resources, visit the official OAM site, follow the Administration for Community Living on Twitter and Facebook, and join the conversation via #OlderAmericansMonth.
NCHH Resources for Older Adults
Want to promote health for older adults, learn more about government policies concerning older adults, see how NCHH is studying older adults, or simply learn more? Visit any of NCHH's older adults-related pages and resources below.
Other Resources for Older Adults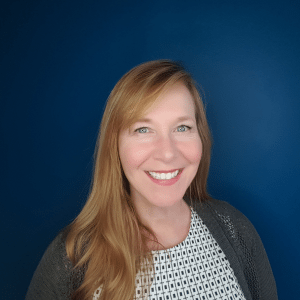 Jo Miller, GPC, NCHH's Senior Development and Communications Officer, has worked as a part of the NCHH team since 2016. A 20-year healthy housing and lead poisoning prevention veteran, she has worked with lead and healthy homes programs throughout the country to build stronger partnerships, innovative approaches, and secure grant funds.