The American Rescue Plan: A New Opportunity for Healthy Homes Funding
by Sarah Goodwin and Devra Levy
President Biden signed the American Rescue Plan Act of 2021 (ARPA) into law on March 11, 2021. Among its provisions, the bill provides a significant amount of recovery funding to state, local, territorial, and tribal governments, totaling $195.3 billion to states, $65.1 billion to counties, $45.6 billion to cities, $20 billion to tribal governments, $19.5 billion to non-entitlement units of local government, and $4.5 billion to territories.
On May 10, 2021, the Department of the Treasury issued their Interim Final Rule clarifying the applicable uses for the funding by states and localities. There are five categories of eligible activities:
Support public health expenditures.
Address negative economic impacts caused by the public health emergency.
Replace lost public sector revenue.
Provide premium pay for essential workers.
Invest in water, sewer, and broadband infrastructure.
In the fact sheet accompanying the rule, the Treasury also stated that the funding could be used to serve the hardest-hit communities and families. Recipients can allocate funds to address health disparities and the social determinants of health, provide investments in housing and neighborhoods, and address educational disparities and promote healthy childhood environments, as long as the services are provided to households, areas, or populations that have been disproportionately impacted by the pandemic.
Those first two uses (health disparities/social determinants of health and investments in housing) sound very familiar to those of us in healthy housing – that's the exact intersection at which we work! And the Treasury's fact sheet even specifies that lead hazard remediation is one of the eligible services under these criteria. The interim rule itself also discusses how blood lead screening rates declined during the pandemic, even as children spent more time at home with potential lead hazards. Replacement of lead service lines is also an eligible expense under this rule.
The high amount of funding, combined with the flexibility afforded to recipients to spend the money and the stated eligibility of lead hazard control, makes this a huge opportunity for states and localities to go above and beyond their current capacity and services.
The Opportunity
The list below, adapted from one prepared by the Childhood Lead Action Project for recommending ARPA priorities in Rhode Island, describes some of the ways recipients could use the funding to address lead and healthy homes issues.
Lead hazard abatement and home repair programs:

Increase capacity of existing programs, completing more units annually, including programs that provide the following services:

Lead hazard control
Emergency home repair
Other major and minor home repair, including programs that bring homes into code compliance
Senior home repair/accessibility modifications

Serve families beyond current program income caps.
Free comprehensive environmental lead inspections for anyone (including tenants, owners, and potential buyers).
Expand programs to include day care/child care facilities.

Code enforcement: Increase code enforcement capacity in cities and towns, allowing them to:

Move to proactive enforcement of rental requirements rather than a solely complaint-based system, such as through implementing or enforcing a rental registry and/or certificate of habitability.
Strengthen local codes by adding requirements to identify and remediate lead hazards and other healthy homes hazards.
Hire additional staff and undergo more staff training.
Enforce lead certificates and lead-safe work practices through building permits, such as requiring proof of Renovation, Repair, and Painting certification for workers and renovation firms as part of the permitting process.

Tenants' rights and protections:

Provide more pro bono attorneys to provide free legal assistance for tenants for all housing and landlord/tenant issues.
Provide emergency funds for tenants to move out of unsafe housing.
Provide clear and constant communication to renters about protection from retaliation and communication to landlords about penalties for retaliating against tenants).

Lead in water:

Full, free lead service line (LSL) replacement for all residents with existing partial or complete LSLs.
Full LSL replaced at one time, no partial replacements.
Prioritize neighborhoods/properties based on need, equity, and community input.
Free water testing, water filters, and filter replacements available for all residents.
Examples
Across the country, states and localities are in varying stages of planning and implementation around these funds. Some communities have already begun planning to allocate portions of ARPA funding to lead hazard control or healthy homes:
Many more cities are considering plans that invest ARPA funding in affordable housing investment, robust public health services, and infrastructure investments like water and sewer improvements.
If your community is still deciding how to spend ARPA funding, now is the time to share your priorities with local leaders. The process for how community members and organizations can contribute to the planning process will vary from city to city and state to state. Some localities will be holding public meetings, accepting public comments, or hosting surveys to collect feedback.
Community Feedback Example: Rhode Island
In Rhode Island, community proposals for use of ARPA funds are being collected through the Rhode Island Foundation, a local philanthropic organization and nonprofit funder. Their "Make It Happen" initiative, staffed by two other local organizations, encouraged stakeholders to host conversations or brainstorm on their own. The foundation has released a submission form for individuals or organizations to propose their funding ideas and explain how they fit certain guiding principles (equity, sustainability, impact, process). Childhood Lead Action Project worked with other stakeholders and NCHH to prepare a proposal to use the funds for increased lead hazard remediation and lead service line replacement across the state. This and other proposals will be submitted to a 15-member Rhode Island Foundation steering committee, who will hold a series of visioning workshops and eventually forward 3-5 transformational ideas to the Rhode Island legislature. The General Assembly will also hear proposals from the governor's office, collected from state agencies, and will make the final decisions on spending ARP funds either in either late 2021 or early 2022.
The ARPA funding represents a unique opportunity to invest in healthy housing at the state and local levels. And NCHH is available to help you understand how ARPA funds can have an impact in your community, talk through the opportunities present in your local planning process, and make the case for funding lead poisoning prevention with ARPA funds to policymakers. If you're interested in connecting with NCHH about the ARPA funds or any part of this process, contact Sarah Goodwin at sgoodwin@nchh.org.
Additional Resources
The American Rescue Plan: Opportunities to Address Lead in Paint and Pipes 
The American Rescue Plan: Opportunities to Address Lead Hazards in Homes
Local Allocations in the American Rescue Plan Act
Use use this page created by the National League of Cities to look up allocations for municipalities and non-entitlement units of local government.
ARPA State Fiscal Recovery Fund Allocations
Every day, the National Conference of State Legislatures updates this page that tracks how states are using their ARPA funds.
State Recovery Plans.
This page from the National Association of State Budget Officers collects reports on use of the recovery funds, which states and territories must submit annually.
U.S. Treasury Department's Allocation Information
These spreadsheets, published by the Treasury Department, track ARPA allocations by state, territory, county, and metropolitan city.
Aligning American Recovery Plan Dollars to End the Toxic Legacy of Lead Poisoning
The Green & Healthy Homes Initiative also published a blog about how ARPA funding can reduce and possibly end unnecessary lead exposures.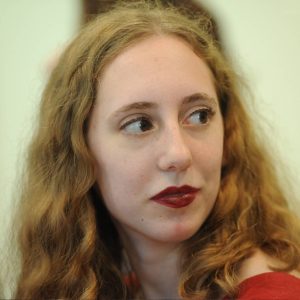 Sarah Goodwin joined NCHH as a Policy Analyst in June 2017. She previously served NCHH as a policy intern, helping to establish and run the Find It, Fix It, Fund It lead action drive and its work groups. She holds a Bachelor of Arts degree in Interdisciplinary Studies: Communications, Legal Institutions, Economics, and Government from American University.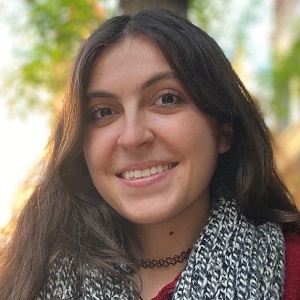 Devra Levy is a community organizer at the Childhood Lead Action Project in Providence, Rhode Island. The Childhood Lead Action Project is a community organization dedicated to eliminating lead poisoning in Rhode Island through direct parent support, community education, and grassroots advocacy. Devra is also a renter in Providence and an organizer with the Tenant Network of Rhode Island. She is passionate about community health and environmental justice, tenants' rights, and fighting racism and discrimination in housing policy and practice. Devra has a bachelor's degree in Public Health and Ethnic Studies from Brown University.