Title X at 30: Opportunities for Refinement
by Sarah Goodwin and David Jacobs
Twenty Twenty-Two marked the 30th anniversary of the nation's main lead poisoning prevention law, Title X of the 1992 Housing and Community Development Act. It was signed into law on October 28, 1992. Among other things, Title X authorized funds for the HUD lead grant programs (later expanded to fund other healthy homes issues), required lead inspections/risk assessments in federally assisted housing, required HUD and EPA to set up requirements for the disclosure of known lead-based paint in housing, and redefined the meaning of a "lead-based paint hazard" based on science.
The 30th anniversary of Title X is a perfect opportunity for policymakers in the executive branch, federal, state and local agencies, and Congress, and all of us in the advocacy/research space, to reflect on how far we've come and what needs to be done to address all lead hazards—including those in paint, dust, soil, water, and other sources—and finish the fight against lead poisoning.
On October 18 at the National Lead and Healthy Housing Conference in Baltimore, a panel discussion reflected on the impacts of Title X and what we need to do now to learn from and improve on its successes and missed opportunities. The panelists were NCHH Chief Scientist Dave Jacobs; Ruth Ann Norton, President and CEO of the Green & Healthy Homes Initiative (GHHI); Tom Neltner, Senior Director of Safer Chemicals at the Environmental Defense Fund (EDF); and Larry Brooks, Director of the Alameda County Healthy Homes Department. The panel was moderated by Nsedu Obot Witherspoon, Executive Director of the Children's Environmental Health Network.
We strongly encourage you to listen to the full discussion, available here—it's just an hour long and contains a number of valuable insights. A few of the main themes highlighted by the panelists in their discussion are described below.
Thanks to Title X, we know much more than we did 30 years ago. Some of the areas panelists discussed where our scientific and experiential knowledge has grown since 1992 include routes of exposure and different sources of lead and how to find and fix hazards in homes. Additionally, some learnings since 1992 have changed how we frame the issue: For example, it is now widely acknowledged that there is no safe level of lead, and that lead exposure can result in health impacts like heart disease in adults. Perhaps most importantly, remediation methods have now been tested and validated, but these have not been taken to the necessary scale to end exposure from all sources of lead as a major public health problem.
Title X set up a federal structure we can build on. Title X helped assign specific duties to various federal agencies that have played such a big role in combating childhood lead poisoning since 1992. Title X also led to regular funding for these programs (especially HUD's Office of Lead Hazard Control and Healthy Homes). This is a structure we should continue to strengthen and grow with further funding increases. And, we should replicate it for healthy housing more generally.
We must continue to ensure equity in implementation. Panelists spoke about how work since Title X has helped to narrow racial and income disparities in children's blood lead levels, but further steps and a commitment to equity are still needed to make sure that dollars are going to the communities of highest need and that the benefits of these programs are reinvested in the community. Some strategies panelists suggested to accomplish this include having better and more transparent data, building community capacity through contracting, working with local stakeholders like code enforcement, and addressing the underlying housing quality issues that exacerbate lead-based paint hazards.
One of the biggest needs now is to equip local communities. Panelists agreed that building flexibility and support for capacity building into funding, including the HUD lead and healthy homes grant programs, is needed to continue growing these programs and addressing this issue more effectively in more communities. Specifically, panelists talked a lot about the need to engage local code enforcement officers, who can reach into many more homes to identify issues, provide additional perspectives, and enforce housing quality and lead requirements.
The panelists also talked about how this is a time of significant opportunity. In just the past two years, we've seen communities use funding from the American Rescue Plan Act to address lead in paint and water as well as other housing quality issues, the passage of $15 billion for lead service line replacement in the Infrastructure Investment and Jobs Act, the lowering of the blood lead reference value to 3.5 µg/dL, the Administration's release of the Lead Pipe and Paint Action Plan, and the inclusion of healthy housing-related activities (though not lead specifically) in the Inflation Reduction Act. And that's on top of the significant funding increases since 2018 for programs at lead poisoning prevention programs in HUD and CDC.
Title X was an enlightened law for its time, but after 30 years, reforms are clearly needed. It will require all of us to ensure that lead poisoning and unhealthy homes are a legacy behind us, not a never-ending burden on our children, our health, housing, energy and environmental systems, our economy, and indeed the vitality of our nation's future.
In 1941, another time of crisis facing our country, President Franklin D. Roosevelt stated: "A Nation must believe in three things: It must believe in the past. It must believe in the future. It must, above all, believe in the capacity of its own people to learn from the past so that they can gain in judgment in creating their own future."
Help create that future by reforming Title X to make the future the best and the brightest it can be.
More Resources
If you attended the Baltimore conference, you should have access to the panel recording through the virtual version of the conference. If you weren't able to join us in Baltimore, you can register now to have access to all of the presentations – two full days of great discussion on various lead and healthy homes topics. The conference organizers have also allowed NCHH to post the audio from this specific Baltimore session on our YouTube channel here.
A recent peer-reviewed open-access publication outlines the current magnitude of the problem, ongoing disparities, and reforms that require congressional action.
The Find It, Fix It, Fund It initiative of 2017, which developed consensus recommendations from over 150 stakeholders, also provided several concrete ideas for updating Title X.
This blog post from the Environmental Defense Fund describes several recent federal actions that have advanced efforts to reduce lead exposure, including a court ruling on EPA's hazard standard, the lowering of the blood lead reference value, and the release of new survey data from HUD.
GHHI's Lead Policy and Action Plans page includes many recommendations for updating Title X and other federal legislative and administrative action.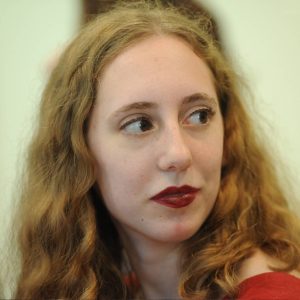 Sarah Goodwin joined NCHH as a policy analyst in June 2017. She previously served NCHH as a policy intern, helping to establish and run the Find It, Fix It, Fund It lead action drive and its work groups. She holds a Bachelor of Arts degree in Interdisciplinary Studies: Communications, Legal Institutions, Economics, and Government from American University.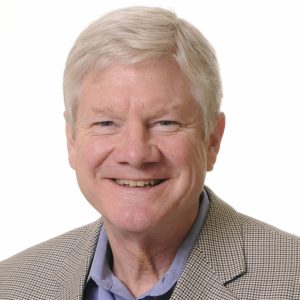 Dr. David Jacobs, former director of the Lead Poisoning Prevention Program at the U.S. Department of Housing and Urban Development, is the chief scientist for the National Center for Healthy Housing and an adjunct professor at the University of Illinois at Chicago School of Public Health.