NCHH30 Throwback Thursday
Week 31: December 29, 2022
by Christopher Bloom
NCHH turned THIRTY this year, so we're celebrating with a new "Throwback Thursday" photo each week.
As 2022 winds to a close, we hope that all of you are enjoying a happy, healthy, and safe holiday season, and wish the best for you all in 2023. While the problems that organizations like ours strive to correct still exist— and likely will this time next year as well—the healthy housing movement continued to make progress over the past 12 months, and forward motion is worth celebrating. Every time a law is created to protect Americans from lead poisoning or make healthcare services available or easier to access, it's progress.
On that topic, scientist Kelly Miller, observed, "I see that the path of progress has never taken a straight line, but has always been a zigzag course amid the conflicting forces of right and wrong, truth and error, justice and injustice, cruelty and mercy." We're sure you'll agree that Kelly Miller was a very wise man, because his description sounds a lot like the history of the healthy homes movement.
So, how can we make more progress in 2023?
One way to further progress is to communicate, to work with as many others as possible who are involved in your line of work—but also stakeholders with whom you wouldn't normally interact: property inspectors, real estate professionals, insurance companies, community action agencies, medical professionals, politicians, attorneys, and concerned citizens. As an example, we'd like to direct you to another blog on this site, "The Choreography of Collaboration," authored by our longtime friend and partner, Dr. Katrina Smith Korfmacher, about the incredible group of disparate stakeholders that came together to form the Rochester Coalition to Prevent Lead Poisoning and fight for healthier home environments in Rochester, New York. As a result of their work and the continued efforts of many involved, Rochester has one of the strongest lead ordinances in the country.
A similar collaborative effort resulted in a new lead law for the city of Pittsburgh, Pennsylvania. Previous efforts had fallen short of the target, but the "Get the Lead Out, Pittsburgh" public awareness campaign brilliantly brought people together, armed them with the evidence base, and created a case for lead safety that was strong enough to overwhelm its opponents and secure a historic victory for the residents of Allegheny County.
Make no mistake, the zigs and zags Kelly Miller described will still be there, even with collaboration; but, despite the hiccups, it's possible to go farther faster with friends than by going alone. So, make time to get together with people you know in 2023, but also with new allies from other organizations.
As for this week's photo, it's from an NCHH board dinner on December 6, 2018, at Karma Modern Indian, where, as you can see, they really spoiled us. (Apologies to our Darcy Scott for catching her in mid-bite.) What you don't see are the hours of discussion that preceded this dinner and the hours of discussion that followed it—hours spent working on how to make homes healthier for all Americans.
We wish you all a safe, happy, and healthy new year full of discussion and collaboration—preferably over delicious meals.
See You Next Week
We hope that you've enjoyed this throwback in honor of our 30th anniversary. Remember that we'll post a new throwback every Thursday morning at 9:04 a.m. on Facebook, Instagram, LinkedIn, and Twitter through May 25, 2023. If you've missed a previous post, you can always reminisce with us via our NCHH30 gallery.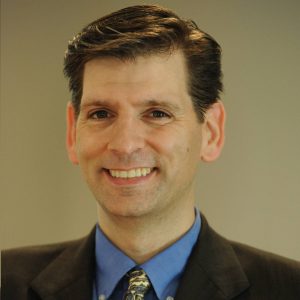 Christopher Bloom is NCHH's communications and marketing manager. He joined NCHH in 2008 after nearly a decade in the real estate industry. In a previous role at NCHH, he coordinated a national Renovation, Repair, and Painting (RRP) training program, one of the most successful in the nation. He holds a Bachelor of Arts degree in English Textual Studies from Syracuse University.