A Healthy Housing Roundup of the FY23 Omnibus
by Sarah Goodwin
The air grows colder, offices begin to close for the holidays, and the end of the year approaches…. It must be time for another omnibus federal funding bill! And with it comes another NCHH blog summarizing what the bill means for healthy housing funding.
The text and explanatory statements for the Consolidated Appropriations Act of 2023 were released on December 20, 2022, and includes all 12 regular appropriations bills. Congress is aiming to pass the bill and send it to President Biden later this week.
Below is a summary of the programs we track and their funding levels in the bill. Overall, the bill maintains funding or provides small increases for many of the critical healthy housing programs across the federal government but falls below the numbers requested by the National Safe and Healthy Housing Coalition (NSHHC). (You can read the NSHHC's requests for program funding to HUD, CDC, and EPA here.)
Funding to the Centers for Disease Control and Prevention
Increased: Childhood Lead Poisoning Prevention Program. This bill includes $51 million for this program, an increase of $10 million. This increase would bring the program's funding halfway to the NSHHC's request of $100 million. Increased funding to this program is especially important after the reduction of the blood lead reference value from 5 to 3.5 µg/dL, doubling the number of children needing follow-up services, and after screening rates dropped during the COVID-19 pandemic.
Slightly increased: National Asthma Control Program. This bill includes $33.5 million for this program, an increase of $3 million. While this figure is below the NSHHC's request of $40 million, it is the largest single increase for this program since at least FY15. Increased funding to this program would allow for additional states to receive surveillance grants.
Level funding: National Environmental Public Health Tracking Program. This bill level-funds this program at $34 million, where it has been for the past several years. The NSHHC requested $54 million for this program. A $20 million increase would fund 15 additional states. CDC has already identified 15 states that are ready to enroll in this program as soon as funding is available.
Funding to the Department of Housing and Urban Development
Slightly decreased: Office of Lead Hazard Control and Healthy Homes. This bill includes $410 million overall, down from $415 million last year. The funding includes $85 million for healthy homes (which also includes funds for coordination with weatherization programs and projects to help older adults age in place), $25 million for lead assessments in section 8 housing, $5 million for radon mitigation in public housing, and $5 million for research.
This bill would break the streak of year-over-year funding increases for this office since FY17, but it's still a high number compared to where this office was before those increases. The NSHHC requested $810 million overall for this office, including $300 million for healthy homes. Increases in recent years have allowed this office to provide new grants to state and local programs. The NSHHC's proposed increase would build on that success. Providing increased and robust funding for the Healthy Homes program is especially important; these funds help to reduce deferrals from weatherization and other programs, reach further into rural populations, and serve healthy homes issues separate from lead.
Funding to the Environmental Protection Agency
Slightly increased: All the programs we track at this agency had minor increases. In some cases, these programs have been level-funded, or close to it, for many years, so hopefully these increases will continue in future years and move closer to the goals set by the NSHHC. These increases include…
About $2.4 million more for Indoor Air and Radiation, bringing it to $28.6 million. "Indoor Air and Radiation" is the umbrella line item that includes the Indoor Air: Radon and Reduce Risks from Indoor Air programs, among others.
About $19.7 million more for Toxics Risk Review and Prevention, bringing it to $117.8 million. "Toxics Risk Review and Prevention" is the umbrella line item that includes the Lead Risk Reduction program, among others.
$115,000 more for Children and Other Sensitive Populations, bringing it to $6.4 million.
$1.5 million more for Categorical Grants: Lead, bringing it to $16.3 million.
$2.7 million more for Categorical Grants: Radon, bringing it to $11 million.
$8 million more for Environmental Justice, bringing this line item to just over $102 million.
Funding increases for all these programs would increase EPA's program and enforcement capacity and provide more funds to states and organizations. Other programs at EPA that received small increases include grants to states, localities, and organizations to address lead in drinking water, and grants to states for wildfire preparedness.
Report Language
In addition to providing the new funding amounts, Congress also uses these bills to encourage or direct agencies to take a specific action or focus on a specific issue. Here are some excerpts of report language that jumped out at us this year:
On HUD's radon work: "The agreement continues to direct HUD to complete the objectives regarding healthy homes activities in the EPA's final Federal radon action plan scorecard issued in 2016, which has been subsumed into the broader public-private national radon action plan led by the American Lung Association."
On HUD's lead hazard control and healthy homes grants: "The agreement directs HUD to continue to improve the NOFOs to encourage more grantees to apply, especially those that may not have access to professional grant writers. Additionally, HUD shall continue to clearly state in the NOFO that an application may include non-profit co-applicants, provided that an eligible city, county/parish, other unit of local government, or eligible state or Native American Tribe are identified as the lead or co-applicant."
On HUD's lead hazard control grants: "To ensure lead hazard remediation funds are spent appropriately, efficiently, and effectively, HUD has established a threshold of $20,000 per unit for its grantees to consult with HUD and review proposed high-cost remediations. The agreement is supportive of HUD's work to ensure effective use of the grant funding provided and also recognizes that the current consultation threshold was set in 2014. Therefore, the agreement encourages HUD to undertake a review of the threshold and related policy guidance to grantees to determine if any updates are warranted."
On leaded airplane fuel: "The agreement directs the FAA [Federal Aviation Administration] to prioritize funding to the testing and identification of unleaded fuels that can be safely used in piston-engine aircraft fleet. The agreement directs the FAA to prioritize the identification and testing of unleaded replacement fuels that are viable candidates for fleet authorization and to brief the House and Senate Committees on Appropriations within 120 days of enactment of this act on the progress it has made on these pending applications. The FAA is expected to move forward expeditiously on a rulemaking triggered by the Environmental Protection Agency's [EPA's] endangerment finding for lead emissions from aircraft engines that operate on leaded fuel."
Earmarks
Finally, this is the second year that Congress has included earmarks, which provide direct funding to community projects, in the appropriations bills. (They're officially called "Congressionally Directed Spending" requests in the Senate and "Community Project Funding" in the House). The way this process works is that communities submit requests, under specific line items, to their members of Congress, and the members submit requests to the appropriations committees.
In this batch, we noticed that several communities received funding for lead service line replacement through water-related funding at EPA, at least three programs received funding for projects to help older adults age in place through funding at the Administration for Community Living, many affordable housing and home repair projects funded through HUD's Community Development Fund, and some electrification projects funded through the Department of Energy. It is encouraging to see earmarks prove to be a viable funding avenue for healthy housing-related work, and we're hoping to be able to provide more information about next year's earmark opportunities in 2023.
The funding amounts in this bill continue a recent trend of incremental increases to many of the programs that are so important to protecting healthy housing. It also continues the trend of an uneven distribution of these resources—some critical programs have received significant amounts of new funding over the past few years, and others have remained flat or close to flat. The NSHHC presents a slate of funding requests every year to reflect the fact that full funding is needed for many different programs, at many different agencies, to address many different housing quality issues and needs. The omnibus bill is just another reminder of the need for advocates to carry forward the message that the problems we care about cannot be solved by one program or agency alone.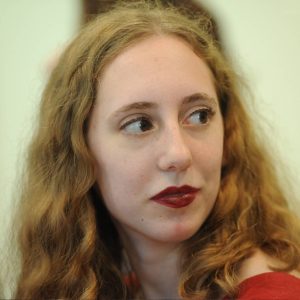 Sarah Goodwin joined NCHH as a policy analyst in June 2017. She previously served NCHH as a policy intern, helping to establish and run the Find It, Fix It, Fund It lead action drive and its work groups. She holds a Bachelor of Arts degree in Interdisciplinary Studies: Communications, Legal Institutions, Economics, and Government from American University.