NCHH30 Throwback Thursday
Week 30: December 22, 2022
by Christopher Bloom
NCHH turned THIRTY this year, so we're celebrating with a new "Throwback Thursday" photo each week.
This is a gift from all of us to you: one of our all-time favorite photos of two of our all-time favorite people. This picture of Ruth Lindberg, NCHH program manager from 2010-2013 (now with The Pew Charitable Trusts), and Phillip Dodge, NCHH's marketing and development officer from 2007 to 2015 (now executive director with the Downtown Columbia Partnership), was snapped during the off-hours of a work trip to Cleveland back in—we think?—2011. (No one's sure, really). Anyway, Phillip and Ruth are both fans of the modern holiday classic, A Christmas Story, and they were thrilled to tour the house where the movie was filmed. But they were even more excited when they discovered these adult-size bunny jammies, resulting in what is possibly the greatest throwback ever. Aww, we miss those guys!
Obviously, we're posting this because Christmas is just three days away, but we at NCHH wish everyone the safest and happiest of holidays this season, whether you and your loved ones observe Christmas, Hanukkah, Kwanzaa, the winter solstice (which was yesterday), or a "Festivus for the rest of us."
See You Next Week
We hope that you've enjoyed this throwback in honor of our 30th anniversary. Remember that we'll post a new throwback every Thursday morning at 9:04 a.m. on Facebook, Instagram, LinkedIn, and Twitter through May 25, 2023. If you've missed a previous post, you can always reminisce with us via our NCHH30 gallery.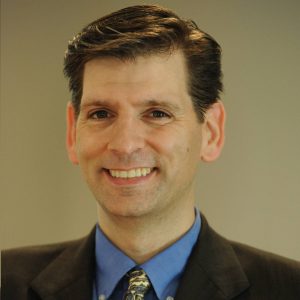 Christopher Bloom is NCHH's communications and marketing manager. He joined NCHH in 2008 after nearly a decade in the real estate industry. In a previous role at NCHH, he coordinated a national Renovation, Repair, and Painting (RRP) training program, one of the most successful in the nation. He holds a Bachelor of Arts degree in English Textual Studies from Syracuse University.