NCHH30 Throwback Thursday
Week 29: December 15, 2022
by Christopher Bloom
NCHH turned THIRTY this year, so we're celebrating with a new "Throwback Thursday" photo each week.
As a public health organization, we at NCHH took the pandemic seriously, and that has meant working 100% remotely since March 2020. Though we see each other often via Microsoft Teams and on so many Zoom calls, we haven't had many opportunities to get together socially.
This night at Topgolf in Germantown, Maryland—December 7, 2021—was the first time since the lockdown began that we got together to blow off steam and have some fun. We chose an outdoor venue for the obvious reasons, and it was a relief that Topgolf supplies enormous heaters because it was a chilly night.
Topgolf is an interesting place. Approaching the building from the front, there's a lot of glass, brick, and concrete; but there's nothing that prepares you for the fact that the entire back half of the building is missing. The half that is there feels a little like a sports bar and a lot like a bowling alley—with two major differences: First, there are three levels stacked on to one another, and second, stepping over the foul line at a bowling alley doesn't result in the offender falling though the floor. The good news is that there's a net to catch you if you go over…but it's probably best not to go over.
Sadly, some of our best golfers weren't able to join us, which is one reason we'll have to do this again soon. Still, 50% of the team enjoying a night out is better than none, so we're calling it a success.
In attendance were Laura Fudala and Jonathan Wilson, both of whom appear to know a thing or two about golf, and Amanda Reddy, who racked up a surprisingly good total for someone who does not golf. Chris Bloom gripped it and ripped it over and over again, not that his efforts were reflected in his scores (only one score earned the "Cinderella story" label). Anna Plankey and Sarah Goodwin had some experience with miniature golf but had never really had the opportunity for Big Swings before tonight. Quick learners, it was great seeing them get comfortable and confident and smack balls across the green. Also joining us was Jacob, Sarah's partner, and he's no slouch with a driver, either.
Will you find us on the PGA tour in 2023? No, you will not. But you could very well find us here again. We had a great time, and the drinks and food were delicious. We'd recommend this kind of event to anyone.
See You Next Week
We hope that you've enjoyed this throwback in honor of our 30th anniversary. Remember that we'll post a new throwback every Thursday morning at 9:04 a.m. on Facebook, Instagram, LinkedIn, and Twitter through May 25, 2023. If you've missed a previous post, you can always reminisce with us via our NCHH30 gallery.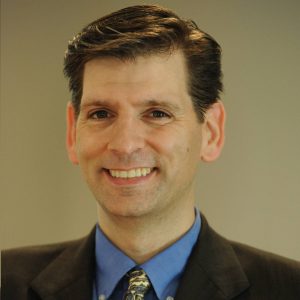 Christopher Bloom is NCHH's communications and marketing manager. He joined NCHH in 2008 after nearly a decade in the real estate industry. In a previous role at NCHH, he coordinated a national Renovation, Repair, and Painting (RRP) training program, one of the most successful in the nation. He holds a Bachelor of Arts degree in English Textual Studies from Syracuse University.