NCHH30 Throwback Thursday
Week 36: February 2, 2023
by Christopher Bloom
NCHH turned THIRTY this year, so we're celebrating with a new "Throwback Thursday" photo each week.
This week's throwback is a photo of Dr. Heidi Most, who served as a project manager from 1994 to 1999 (back when we were still the National Center for Lead-Safe Housing), which is when this photo was taken – specifically, at her going-away party.
Heidi was always very interested in holistic medicine, so it's not surprising that she's now a licensed acupuncturist, certified aroma therapist, and a certified qi gong teacher in Howard County, Maryland. (Some of us here at NCHH could probably benefit from Heidi's talents, actually….)
Heidi was one of the many former staff who joined us in celebrating NCHH's 25th anniversary back in 2017, and it was great to catch up with her that night. We miss Heidi and look forward to seeing her again soon! Maybe for NCHH35?
See You Next Week
We hope that you've enjoyed this throwback in honor of our 30th anniversary. Remember that we'll post a new throwback every Thursday morning at 9:04 a.m. on Facebook, Instagram, LinkedIn, and Twitter through May 25, 2023. If you've missed a previous post, you can always reminisce with us via our NCHH30 gallery.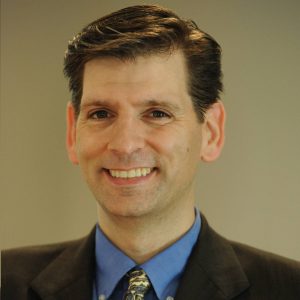 Christopher Bloom is NCHH's communications and marketing manager. He joined NCHH in 2008 after nearly a decade in the real estate industry. In a previous role at NCHH, he coordinated a national Renovation, Repair, and Painting (RRP) training program, one of the most successful in the nation. He holds a Bachelor of Arts degree in English Textual Studies from Syracuse University.