Lead Service Lines: Connecting to Environmental Justice
by Sarah Goodwin and Anthony Santiago
Replacement of lead service lines has become an important public health and environmental justice goal from government leaders over the past several years, from the Biden administration on down to individual cities and towns. Localities working to address this source of lead exposure presents an opportunity is presented to locate replacement efforts within a larger environmental justice strategy that simultaneously addresses other hazards, including other sources of lead exposure such as lead-based paint.
Environmental Defense Fund (EDF) recently identified the top 10 cities in the U.S. with the most lead service lines remaining: Chicago, Cleveland, New York, Detroit, Milwaukee, Denver, St. Louis, Indianapolis, Minneapolis, and Cincinnati. Collectively, these 10 cities have more than one million lead service lines, with Chicago alone recording over 387,000.
Broadly speaking, all but two are older, postindustrial cities located in the Midwest. And all of them also have environmental hazards beyond lead service lines, hazards that, like lead-based paint, disproportionately affect low-income communities and residents and communities of color. For example:
Nine of these cities (all except St. Louis) fall in the bottom two thirds of the State of Healthy Housing, which ranks 53 metropolitan areas by a multitude of housing quality measures.
All of these cities have an older housing stock. Lead paint can be present in homes built before 1978 (when it was banned in the U.S.) and is even more common in homes built before 1940. According to census data, the average amount of homes built before 1980 in these cities is 79%; the average amount of homes built before 1940 is 38%.
Six of these cities appear on the American Lung Association's ranking of the top 25 most polluted cities in the U.S. by outdoor air pollution: Denver, New York, and Chicago for ozone and Indianapolis, Detroit, Cincinnati, Chicago, and Denver for particle pollution.
The Council on Environmental Quality's Climate and Economic Justice Screening Tool and the Environmental Protection Agency's EJScreen Tool are two resources for identifying individual census tracts in each city that are overburdened and underserved, experiencing legacy pollution, climate risks, poor health outcomes, and other environmental hazards.
Historically, efforts to replace lead service lines have sometimes exacerbated the inequities of lead exposure by serving wealthier and whiter areas first and faster than low-income and majority Black neighborhoods. However, replacement programs that get it right and prioritize and center equity can serve as a model not only for addressing lead in water, but for addressing other environmental hazards (including lead paint) and environmental justice.
City Spotlight: Newark, New Jersey
One such example is Newark's program, which has successfully replaced all 23,189 lead service lines in the city in less than three years. Sharing about their program, the city says:
Newark has invested $350 million in our water and sewer system in addition to the $195 million lead-line replacement program. Our water situation brought more attention to the dangers of lead paint and dust in homes, the leading causes of dangers to child development, and recreated interest in the City's programs to test and remediate, which is the oldest and most comprehensive in the country. In a city where 73% of residents rent, our commitment to replace every lead line and continue to make other lead remediation available proves we care deeply about the environmental health of our residents. It also goes hand-in-hand with other environmental justice programs we have ongoing, such as bringing clean industries to the port area and creating a greener city with trees and plant life.
We hope the communication and education of the LSL program made residents more conscientious of other hazards in their homes and rental units. City campaigns to communicate and educate residents on water purity, lead hazards in home, and our efforts to reduce the city's heat index and improve its air quality are ongoing.
The LSL program became the driving force to raise the consciousness of our entire community—residents, government, medical, educational, and philanthropic—about our need to address environmental issues with speed and muscularity. We replaced every lead line in the city in less than three years with no cost to residents, a nationally unprecedented achievement. We proved environmental infrastructure problems can be overcome by the political will to get it done and thinking outside the box to make such programs efficient.
(Comments have been lightly edited for length.)
Resource Spotlight: Environmental Policy Innovation Center (EPIC)—Programs for Municipalities on Lead Service Line Replacement
For communities looking to replicate the success of Newark and others, there are resources available from national groups and partners. One example, the Environmental Policy Innovation Center (EPIC), provides the following information about their work:
The mission of EPIC, a nonprofit headquartered in Washington, DC, is speeding up the pace of positive environmental outcomes. EPIC believes that toxic lead pipes should be replaced at a pace that matches the urgency of this public health threat. EPIC is also working to change the odds for overburdened communities who have not seen the investment in water services that others have. In particular, EPIC offers the following to municipal water systems:
Technical Assistance and Community Engagement: Through the role of a Funding Navigator and as an EPA-selected Environmental Finance Center, EPIC provides technical assistance to connect communities and municipal water utilities with federal water infrastructure funding and to help them develop climate-resilient and community-centered water infrastructure projects, including equitable and efficient lead service line replacement programs. Communities and municipal water systems can request support from EPIC here.
Municipal Peer Network: EPIC coordinates a Lead-Free Water Peer Network as well as participating in the White House Get the Lead Out Partnership to ensure that lessons learned and best practices across the country reach the municipalities who need them. Through this community of practice, EPIC supports leaders with innovative tools, technologies, and templates, including lessons learned, model ordinances and resolutions, guiding principles, and much more. If you would like to join this EPIC community to advance lead-free water, please see this link for details.
In addition, EPIC is tracking federal funds for water infrastructure through the Drinking Water State Revolving Fund (DWSRF) program. EPIC's dashboard with data from state Intended Use Plans (IUPs) and Project Priority Lists (PPLs) is found here and EPIC will continue to analyze and update this data moving forward. EPIC also seeks policy reforms at the state and federal levels to ensure more equitable and efficient distribution of federal infrastructure funding. Please join the EPIC email list at this link for more news and updates!
If this quick overview of the opportunities communities have to tackle lead exposure along with other public health and environmental justice goals has inspired you to do more in your community, we encourage you reach out to NCHH for more information on how you can take action.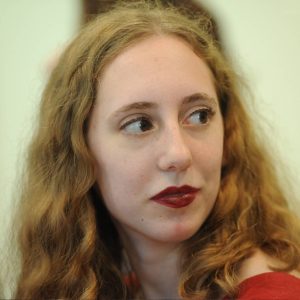 Sarah Goodwin joined NCHH as a policy analyst in June 2017. She previously served NCHH as a policy intern, helping to establish and run the Find It, Fix It, Fund It lead action drive and its work groups. She holds a Bachelor of Arts degree in Interdisciplinary Studies: Communications, Legal Institutions, Economics, and Government from American University.