NCHH30 Throwback Thursday
Week 56: June 22, 2023
by Christopher Bloom
NCHH turned THIRTY on September 4, 2022, so we're celebrating with a new "Throwback Thursday" photo each week.
Today's image depicts a unique event that took place on June 4, 2015, between board and staff. On the far side of the table sat NCHH staff, while NCHH board members have their backs to the camera. We called it our "speed dating" event, and it was a great way for staff and board to get to know each other better by asking or answering one of a series of icebreaker questions. Up until around this time, board and staff meetings were almost always separate from each other; only occasionally would more than a few NCHH staff members attend a board meeting, but some board members expressed interest in putting faces with the names they heard mentioned in meetings. We also felt that staff and board could accomplish even more by working together on select strategic issues.
This event was also designed to be a way for everyone—staff and board—to get to know Nancy Rockett Eldridge, who'd recently been selected to be NCHH's third executive director, seated near the far end of the table. Nancy was hired after a lengthy national search, and we were all excited to work together; however, her time with NCHH proved to be surprisingly brief. Nancy had a very specific goal, and once she'd achieved it, it was time for her to move on.
Nancy's successor, Amanda Reddy, was hired from within the organization and has steered it capably ever since.

See You Next Week
We hope that you've enjoyed this throwback in honor of our 30th anniversary. Remember that we'll post a new throwback every Thursday morning at 9:04 a.m. on Facebook, Instagram, LinkedIn, and Twitter through September 2023. If you've missed a previous post, you can always reminisce with us via our NCHH30 gallery.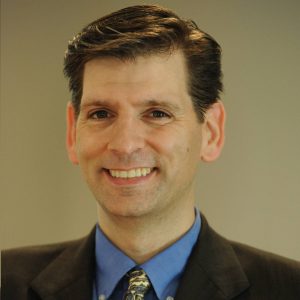 Christopher Bloom is NCHH's communications and marketing manager. He joined NCHH in 2008 after nearly a decade in the real estate industry. In a previous role at NCHH, he coordinated a national Renovation, Repair, and Painting (RRP) training program, one of the most successful in the nation. He holds a Bachelor of Arts degree in English Textual Studies from Syracuse University.