NCHH30 Throwback Thursday
Week 61: July 27, 2023
by Christopher Bloom
NCHH turned THIRTY on September 4, 2022, so we're celebrating with a new "Throwback Thursday" photo each week.
It's National Intern Day, so for this week's throwback, we share a photo of two of our funnier employees, intern Michelle Parks (now DeCaro) and Phillip Dodge (pre-beard), NCHH's Marketing and Development Officer from 2007 to 2015. Michelle's boyfriend during her internship was actually working to break into the world of standup comedy, but we guessed that he must be hilarious because Michelle had a great sense of humor and terrific comic timing…and she wasn't even trying. We can't recall what Phillip was teaching Michelle how to do, but we do remember that they couldn't stop laughing. This photo is from the summer of 2010.
See You Next Week
We hope that you've enjoyed this throwback in honor of our 30th anniversary. Remember that we'll post a new throwback every Thursday morning at 9:04 a.m. on Facebook, Instagram, LinkedIn, and Twitter through May 25, 2023. If you've missed a previous post, you can always reminisce with us via our NCHH30 gallery.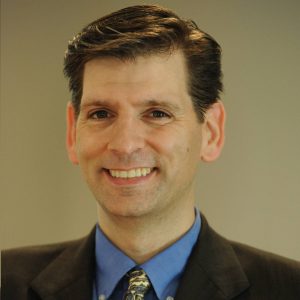 Christopher Bloom is NCHH's communications and marketing manager. He joined NCHH in 2008 after nearly a decade in the real estate industry. In a previous role at NCHH, he coordinated a national Renovation, Repair, and Painting (RRP) training program, one of the most successful in the nation. He holds a Bachelor of Arts degree in English Textual Studies from Syracuse University.