Healthy Household 101:
Clean Up Your Cleaning Routine
by Christopher Bloom
Americans spent a good portion of 2020 wearing masks, washing hands, and wiping surfaces with cleaners and disinfectants—all measures to stop the spread of a villain invisible to the naked eye. Unfortunately, our efforts to ensure that everything we handled was safe to touch sometimes backfired, with poison control centers experiencing a major spike in reports of chemical exposures. The reason? Some of us were not using our cleaning and disinfection products correctly.
Below are just a few examples of things people sometimes do that are dangerous:
Mixing bleach with ammonia: Does it yield (A) twice the cleaning and disinfection power or (B) a toxic gas that will kill you? The correct answer is B—when bleach and ammonia are mixed, the chemicals create a noxious gas called chloramine. At low levels, chloramine will irritate your eyes and respiratory tract; in higher concentrations, it can result in coma or death. In general, it's not a good idea to use or mix chemicals in any manner not recommended by the manufacturer, and never, ever mix anything with bleach other than water.
Spraying a cleaner or disinfectant in an enclosed space without ventilation, gloves, or goggles: Is it (A) a daring fashion statement or (B) life-threatening foolishness? (It's B again.) Droplets in the air can be breathed in through the nose or mouth or absorbed through the eyes or skin, resulting in irritation or poisoning.
Storing a chemical mixture/solution in an old milk jug: Is it (A) cheap storage or (B) a potentially tragic treat? (You know it's B.) Never store chemicals in food containers (or vice versa). You may know what you put in the jug, but young children may not. According to National Capitol Poison Center data, children younger than six years comprised 43% of poison exposures in 2019 (the last year for which data is available), with one- and two-year-olds most often affected. But kids aren't the only ones at risk; improper storage of chemicals means that there is no identification label or instructions to inform anyone how the product is intended to be used—or, in some cases, even what the product is.
That's why the National Center for Healthy Housing (NCHH) and the National Environmental Health Association (NEHA) have created the Healthy Homes Guide to Cleaning and Disinfection. The guide, which curates best practices related to cleaning and disinfection from various public health experts, was created to protect renters, homeowners, and caregivers from accidental exposure to both environmental hazards and the products used to neutralize them.
Although our understanding of the role of cleaning in slowing the transmission of COVID-19 has evolved over the last year, enhanced cleaning is still a part of many COVID-19 safety protocols and cleaning can also be effective in in limiting the transmission of viruses (such as seasonal flu, for which transmissions have dropped significantly over the last year as a result of increased cleaning), and in removing or preventing the accumulation of other hazards, such as allergens and the lead dust and debris that wears free of surfaces with lead-based paint; however, it's important to know when disinfection is necessary and when cleaning is adequate.
Navigating the Guide
For ease of navigation, the Healthy Homes Guide to Cleaning and Disinfection is divided into seven sections, described here:
More to Come
NCHH and NEHA are member organizations of the Early Care and Education Collaborative, a group that includes the Association of State and Territorial Health Officials (ASTHO), Children's Environmental Health Network (CEHN), and the National Association of County and City Health Officials (NACCHO)—these organizations will also release important new resources as part of this initiative. The collaborative's work is funded by a grant from the Agency for Toxic Substances and Disease Registry (ATSDR).
See Also
NEHA and NCHH Release New Guide for Safer Cleaning and Disinfection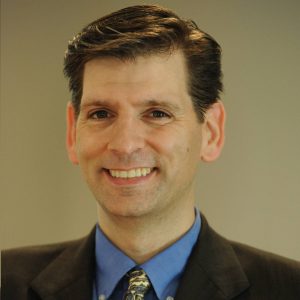 Christopher Bloom is NCHH's communications and marketing manager. He joined NCHH in 2008 after nearly a decade in the real estate industry. In a previous role at NCHH, he coordinated a national Renovation, Repair, and Painting (RRP) training program, one of the most successful in the nation. He holds a Bachelor of Arts degree in English Textual Studies from Syracuse University.