ARPA Innovators: City of Pittsburgh
by Talor Musil, Women for a Healthy Environment, and Erika Strassburger, Pittsburgh City Council, with an introduction by Sarah Goodwin, NCHH.
This is the second entry in our "ARPA Innovators" blog series. If you want to read more about the goals of this series or brush up on general information about the American Rescue Plan Act, you can read our opening post here.
This entry is about Pittsburgh's allocation of ARPA funds to support the city's lead poisoning prevention work. Of a total of $19.5 million ARPA funds allocated for lead, $17.5 million was transferred to the water authority for full lead service line replacement and $2 million was allocated internally to support implementation of the Pittsburgh Lead Safety Law. Pittsburgh's ne lead law was passed in November 2021 and will address lead hazards in paint, soil, water, and dust through new policies for rental housing, child-occupied spaces, drinking water, renovations and repair, and demolitions.
The City of Pittsburgh ("the City") transferred $17.5 million of ARPA funds to the Pittsburgh Water and Sewer Authority to replace lead service lines in full. This funding will help the authority in its pursuit to replace all lead service lines in the city by 2026. Additionally, $2 million was internally allocated to the City's "lead paint project," meaning these funds will be used to implement the Pittsburgh Lead Safety Law, passed in November 2021. This comprehensive law addresses the primary pathways of childhood lead exposure and coincides with the launch of a robust rental registration program:
Lead-safe rental homes and child-occupied spaces: Inspections for lead paint, dust, and soil hazards will occur in rental homes and child care centers built before 1978. If found, lead must be remedied and subject to reinspection. Additionally, renters and property owners may request inspections. Renters are protected from retaliation.

Lead-safe demolitions: All city-funded demolitions must have a lead-safe work plan to ensure they are conducted in a lead-safe manner and include notification to neighbors in the surrounding area.
Lead-safe renovations and repairs: All contractors or firms working in spaces built before 1978, whether a residence or a space where a child spends time, must demonstrate they will complete their work in a lead-safe manner.
Lead-safe drinking water: Approved filters will be installed in all City-owned drinking and cooking facilities and encouraged in all schools and child-occupied spaces.
Thus far, funds have been used to train code enforcement staff to conduct dust-wipe sampling and perform lead inspections and risk assessments if needed. In 2022, funds will be used to cover a portion of the RRP training that will be required for general contractors to renew their licenses with the City after May 29, 2022; update software; install water filters in public facilities; and other items.
The implementation of the Pittsburgh Lead Safety Law coincides with the initiation of Pittsburgh's rental registration and inspection program, so much of the year will be spent getting this program off the ground, troubleshooting challenges that arise, and iterating as necessary. We plan to identify sources of additional funding to help offset the cost of lead remediation for smaller rental property owners. With regard to lead line replacements, in 2022, the Pittsburgh Water and Sewer Authority will prioritize lead line replacements at child care centers and other areas that have been identified as high risk for young children.
Because Pittsburgh is classified as a "second-class city" under Pennsylvania law, the City is prohibited from most forms of business regulation. This has forced us to get creative in the ways we address issues and implement changes. Bringing everyone (including municipal lawyers) to the table early helps sort out legal complications and also allows for more buy-in.
We have been fortunate to work with engaged coalition members who bring diverse experiences and a wealth of information to the table. The passage and implementation of this lead safety law would not have been possible without the assistance of nonprofits who have provided the City with outreach and technical expertise. Additionally, working with the National Center for Healthy Housing, who has a deep knowledge of lead safety laws from other cities and states, proved invaluable.
In Pittsburgh, being able to link the lead safety law with the implementation of the City's rental registration ordinance was critical to our efforts. Active collaboration with leadership at the Department of Permits, Licenses, and Inspections early in the process was vital to the success of the program. We also received support and leadership from both former Mayor Bill Peduto's administration as well as current Mayor Ed Gainey's administration.
We look forward to fully implementing the Pittsburgh Lead Safety Law and making the city a healthier and safer place for everyone to live. Between 2015 and 2018, 1,763 young children were identified for having elevated blood lead levels in Allegheny County, the largest municipality in the greater Pittsburgh region. Given the long-term cognitive and behavioral effects of lead poisoning on children exposed before the age of six, it is critical we do everything possible to prevent exposure to lead for all vulnerable populations. The ARPA funding allocated to lead remediation has given Pittsburgh the flexibility to implement the bill quickly and to help minimize the cost burden of implementation on many different constituencies such as contractors and child care center owners.
Additional Resources
How Innovative Communities Are Using ARPA Funds to Transform Housing and Address Environmental Hazards 
Read or revisit the introductory blog about our "ARPA Innovators" or visit another blog in this series:
Vermont Housing Improvement Program  |  North Carolina Division of Public Health  |  City of Utica  |  Vermont Healthy Homes Programs  |  Linn County PATCH Program
The American Rescue Plan: A New Opportunity for Healthy Homes Funding
Read our previous blog about the American Rescue Plan, by NCHH's Sarah Goodwin and Devra Levy from the Childhood Lead Action Project.
The American Rescue Plan: Opportunities to Address Lead in Paint and Pipes
This fact sheet from NCHH clarifies the applicable uses for ARPA funding by states and localities and demonstates how communities can benefit from investments in lead-based paint remediation and lead service line replavcement. [pdf; NCHH, 2021]
The American Rescue Plan: Opportunities to Address Lead Hazards in Homes
This fact sheet from NCHH clarifies the applicable uses for ARPA funding by states and localities and demonstates how communities can benefit from investments in various healthy homes-related programs. [pdf; NCHH, 2021]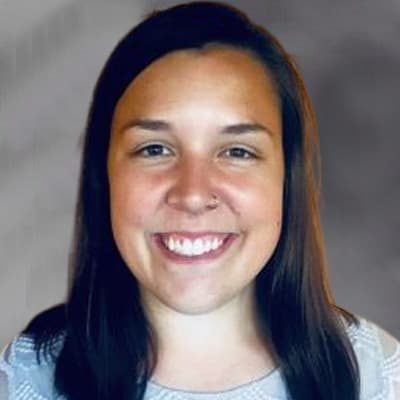 Talor Musil was, most recently, the Healthy Policy Coordinator at Women for a Healthy Environment (WHE). Ms. Musil managed WHE's core policy and advocacy initiatives, including regional coalition-building for issues such as childhood lead poisoning and radon in schools. She also served as the Coordinator/Researcher of the Southwestern Pennsylvania Cancer and Environment Network, a regional collaboration among entities/groups dedicated to cancer prevention and environmental health, in partnership with the Lowell Center for Sustainable Production at the University of Massachusetts Lowell. Before moving to Pittsburgh and joining the WHE team in 2019, Ms. Musil served as a community organizer in grassroots campaigns related to healthy affordable housing and anti-displacement. Ms. Musil earned her Bachelor of Social Work from Calvin College (now Calvin University) in Grand Rapids, Michigan.