ARPA Innovators: Linn County PATCH Program
by Tracey Achenbach, Housing Fund for Linn County, with an introduction by Sarah Goodwin, NCHH.
This is the sixth entry in our "ARPA Innovators" blog series. If you want to read more about the goals of this series or brush up on general information about the American Rescue Plan Act, you can read our introductory post here.
This entry is about Linn County's work to repair area homes damaged by a devastating derecho storm in August 2020. One million dollars of ARPA funding was provided to the county's PATCH program by the City of Cedar Rapids, supplementing funds provided by the county and private foundations.
The PATCH (Providing Assistance to Community Homeowners) program was actually formed due to the derecho storm that hit Linn County, Iowa, on August 10, 2020. A group of nonprofits had formed earlier in the year to deal with housing issues that renters and owners were facing because of the pandemic. Knowing that homeowners were already experiencing a loss of income due to the pandemic, the group knew that lower-income homeowners would need financial and construction management assistance to deal with the losses to their homes caused by the storm.
Originally, the group thought that we would be providing a smaller amount of funding to assist with the deductible cost on the homeowner insurance; however, we learned very quickly that people were not adequately insured, and some lowest-income homeowners did not have the income to pay for home insurance at all. We also learned that some homeowners experienced a loss of income due to the pandemic and were forced to use their insurance proceeds on living expenses rather than repair their homes.
Upon creating the PATCH program, private funding was provided to PATCH by the Greater Cedar Rapids Community Foundation and the United Way of East Central Iowa. Once funding was made available, we realized quickly the extent of the damage and the unhealthy conditions in which people were living, and we knew we needed more funds. The City of Cedar Rapids contributed $1 million of their ARPA funds to help with this, and then Linn County contributed $1 million to allow us to assist owners living outside of the city limits of Cedar Rapids.
As of the end of March 2022, we have obligated nearly 60% of Cedar Rapids' $1 million ARPA contribution, improving housing conditions for 45 owner-occupied homes in the city. While roofs are the major area of concern, significant damage has also occurred to siding, gutters, and windows. This damage has created unhealthy living conditions, due to snow and rain entering the interior of the home and over an extended period. Because of the widespread damage in the community, there are not enough contractors, so we obligate funds until we can obtain a contractor. We also assist homeowners through the construction management phase to ensure they get quality work done in a more timely manner.
It has been helpful to be able to adjust our program so that we can better respond to those in need of more healthy living conditions. The program has afforded some flexibility that other programs may not necessarily provide. The City of Cedar Rapids has been participating in our meetings, so City staff has understood our need to continually adjust as we work through the program.
The derecho storm occurred over 18 months ago; we are realizing that the homeowners who are applying for assistance now may be facing greater mental health challenges. We have found that derecho's impact only intensified the mental health struggle that some were already facing due to the pandemic, which made it nearly impossible for some to deal with the process of getting their homes repaired and safe again. Some have been living with leaking roofs and mold and have just been coping with the poor conditions. I look forward to applying for the second round of funding so that we can help even more impacted homeowners.
Collaboration is possible even in the worst of times! This has been the most collaborative work I have done in my 25-plus years of working in affordable housing. Nonprofits and local governments worked together to address homeowner needs in the community even when all involved were also impacted personally and were without power or internet for many days or even weeks. The ARPA funds gave us the ability to help homeowners in our county who were impacted by two disasters in 2020. Without ARPA funds, PATCH would not have been able to improve the condition of so many homes in our county.
Additional Resources
How Innovative Communities Are Using ARPA Funds to Transform Housing and Address Environmental Hazards 
Read or revisit the introductory blog about our "ARPA Innovators" or visit another blog in this series:
Vermont Housing Improvement Program  |  City of Pittsburgh  |  North Carolina Division of Public Health  |  City of Utica  |  Vermont Healthy Homes Programs
The American Rescue Plan: A New Opportunity for Healthy Homes Funding
Read our previous blog about the American Rescue Plan, by NCHH's Sarah Goodwin and Devra Levy from the Childhood Lead Action Project.
The American Rescue Plan: Opportunities to Address Lead in Paint and Pipes
This fact sheet from NCHH clarifies the applicable uses for ARPA funding by states and localities and demonstates how communities can benefit from investments in lead-based paint remediation and lead service line replavcement. [pdf; NCHH, 2021]
The American Rescue Plan: Opportunities to Address Lead Hazards in Homes
This fact sheet from NCHH clarifies the applicable uses for ARPA funding by states and localities and demonstates how communities can benefit from investments in various healthy homes-related programs. [pdf; NCHH, 2021]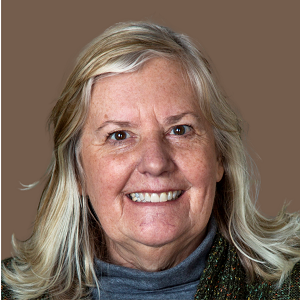 Tracey Achenbach, MA, has worked exclusively in Iowa in community development and housing since receiving her master's degree in Urban and Regional Planning in 1994. In addition to her current position as Community Development and Housing Director at the East Central Iowa Council of Governments, she also serves as the Executive Director of the Housing Fund for Linn County, a nonprofit that funds, supports. and promotes housing initiatives for lower income households.