Inflation Reduction Act Includes New Funds for Climate Resiliency and Improved Indoor Air Quality in Homes
by Sarah Goodwin with David Jacobs
The Inflation Reduction Act (IRA, also known as H.R. 5376), newly passed by Congress and signed by President Biden today, is a groundbreaking step forward in efforts to combat climate change and improve healthcare. Included in its many measures are significant amounts of new funding to address health hazards in homes.
As readers of our blogs may know, earlier efforts to include healthy housing issues in the infrastructure bill failed, because housing was not perceived to be part of the traditional meaning of "infrastructure." One notable exception was leaded water pipe replacement.
Happily, this new IRA bill finally includes healthy housing issues. It's a reflection of a new consensus that climate, housing, disparities, and health are all parts of the solution.
The new bill includes several critically important features, which we'll describe below.
Environmental and Climate Justice Block Grants
Three billion dollars is awarded to the U.S. Environmental Protection Agency (EPA) for grants (including $200 million for technical assistance) to address pollution and improve climate resiliency in disadvantaged communities. Eligible activities include the following:
Community-led air and other pollution monitoring, prevention, and remediation;
Investments in low- and zero-emission and resilient technologies and related infrastructure and workforce development that help reduce greenhouse gas emissions and other air pollutants;
Mitigating climate and health risks from urban heat islands, extreme heat, wood heater emissions, and wildfire events;
Climate resiliency and adaptation;
Reducing indoor toxics and indoor air pollution;
Facilitating engagement of disadvantaged communities in state and federal advisory groups, workshops, rulemakings, and other public processes.
Examples of eligible entities are a community-based nonprofit organization, a partnership of community-based nonprofit organizations, or a partnership between a community-based nonprofit and a local government, tribe, or institute of higher education.
Improving Energy Efficiency, Water Efficiency, or Climate Resilience of Affordable Housing
This section provides $1 billion in funds to the U.S. Department of Housing and Urban Development (HUD). The majority of that funding ($836.5 million) is for grants and loans to improve efficiency and resilience in affordable housing. Eligible activities include the following:
Improving energy or water efficiency;
Enhancing indoor air quality or sustainability;
Implementing the use of zero-emission electricity generation, low-emission building materials or processes, energy storage, or building electrification strategies, including gas stove replacement;
Addressing climate resilience.
There is also funding to support research, implementation, and evaluation, as well as energy and water benchmarking of eligible properties, which will be important in demonstrating effectiveness.
The bill specifically mentions these federal housing programs:
For more information about the bill and to read the bill text, visit the dedicated H.R.5376 page on Congress' website.
The Green & Healthy Homes Initiative will hold a webinar on Wednesday, August 17, 2022, at 2:00 p.m. ET to discuss the housing and energy investments in the IRA. Register for their webinar here.
The National Center for Healthy Housing is pleased to see this bill signed into law. We'll work to help implement it, evaluate its impact, and build the confidence needed to make the historic collaboration with health, energy efficiency, affordability, and the imperative of climate change a real one that produces lasting and inspiring change. These issues all have solutions; this bill is an important step in the right direction, but much more is needed if we are to inherit a more livable, hopeful, and happier world. Today, we celebrate our nation's historic achievement.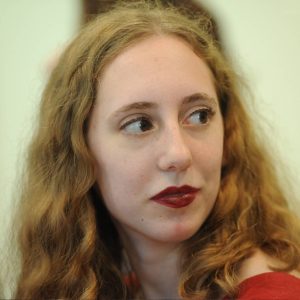 Sarah Goodwin joined NCHH as a policy analyst in June 2017. She previously served NCHH as a policy intern, helping to establish and run the Find It, Fix It, Fund It lead action drive and its work groups. She holds a Bachelor of Arts degree in Interdisciplinary Studies: Communications, Legal Institutions, Economics, and Government from American University.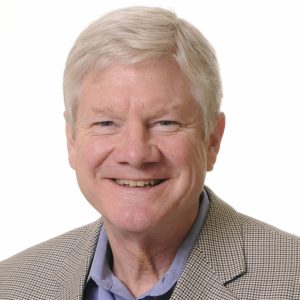 Dr. David Jacobs, former director of the Lead Poisoning Prevention Program at the U.S. Department of Housing and Urban Development, is the chief scientist for the National Center for Healthy Housing and an adjunct professor at the University of Illinois at Chicago School of Public Health.