NCHH30 Throwback Thursday
Week 11: August 11, 2022
by Christopher Bloom
NCHH turns THIRTY this year, so we're celebrating with a new "Throwback Thursday" photo each week.
This week's #throwback is from a CDC lead training event at the Holiday Inn Chicago Mart Plaza on August 12, 2009. Dominique Clark (now Hannah) on the left and Michelle Nusum-Smith (middle) are old friends who ran Healthy Housing Solutions, NCHH's for-profit subsidiary, after Jack Anderson moved on to teach lead-safe work practices full-time in late 2008. On the right is Laura Titus, who managed the daily operations of the National Healthy Homes Training Center and Network for NCHH and, later, Healthy Housing Solutions, until 2019. It was hard work, but no matter how long or late the hours, these ladies never stopped smiling. Michelle now consults, coaches, and trains as The Word Woman LLC.
See You Next Week
We hope that you've enjoyed this throwback in honor of our 30th anniversary. Remember that we'll post a new throwback every Thursday morning at 9:04 a.m. on Facebook, Instagram, LinkedIn, and Twitter through May 25, 2023. If you've missed a previous post, you can always reminisce with us via our NCHH30 gallery.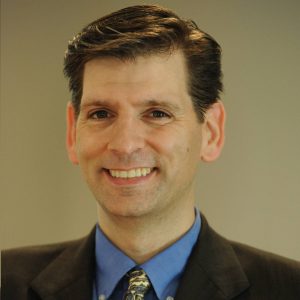 Christopher Bloom is NCHH's communications and marketing manager. He joined NCHH in 2008 after nearly a decade in the real estate industry. In a previous role at NCHH, he coordinated a national Renovation, Repair, and Painting (RRP) training program, one of the most successful in the nation. He holds a Bachelor of Arts degree in English Textual Studies from Syracuse University.