NCHH30 Throwback Thursday
Week 10: August 4, 2022
by Christopher Bloom
NCHH turns THIRTY this year, so we're celebrating with a new "Throwback Thursday" photo each week.
This week's #throwback is a group photo taken August 4, 2016—six years ago today—for our "Find It, Fix It, Fund It" (#FindFixFund) meeting at The Pew Charitable Trusts. So many heavy hitters attended that this might as well be the "'27 Yankees" of healthy housing. Many of the all-stars pictured here worked for NCHH or served on NCHH's board; several others served as partners in our work at times over the past 30 years; and a few were new allies. We look forward to working with all of them more in the future.
Learn more about "Find It, Fix It, Fund It" at its dedicated project page: http://bit.ly/FindFixFund
Front row, left to right: Mary Jean Brown, then-CDC and former NCHH board; Sarah Goodwin, NCHH intern, now NCHH policy analyst; Deborah Nagin, NYC Department of Health and Mental Hygiene; Jack Rayburn, Trust for America's Health; Ruth Ann Norton, Green & Healthy Homes Initiative; Steve Shabazz and Queen Zakia Rafiqa Shabazz, United Parents Against Lead National (UPAL); Amy Richter Murphy, consultant and now NCHH; and Rebecca Morley, The Pew Charitable Trusts. Back row, left to right: Don Ryan, Rebuilding Together Arlington/Fairfax/Falls Church and former NCHH board; Rick Nevin, ICF and former Healthy Housing Solutions (NCHH's subsidiary); Linda Kite, Healthy Homes Collaborative; Patrick MacRoy, consultant, formerly of NCHH and Alliance for Healthy Homes, now with the Environmental Health Strategy Center; Julie Kruse, then-NCHH; Charlotte Brody, Healthy Babies Bright Futures; Katrina Korfmacher, University of Rochester Medical Center; Tom Neltner, Environmental Defense Fund and former NCHH; Ellen R Tohn, Tohn Environmental Strategies; Ellen Lazar, Grupolazar and former NCHH board; Bob McConnell, Motley Rice; Jonathan Wilson, NCHH; Anne Evens, Elevate Energy and then-NCHH board; David Jacobs, NCHH; Paul Haan, then of Healthy Homes Coalition of Western Michigan; and Amanda Reddy, NCHH.
See You Next Week
We hope that you've enjoyed this throwback in honor of our 30th anniversary. Remember that we'll post a new throwback every Thursday morning at 9:04 a.m. on Facebook, Instagram, LinkedIn, and Twitter through May 25, 2023. If you've missed a previous post, you can always reminisce with us via our NCHH30 gallery.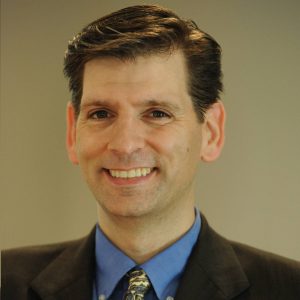 Christopher Bloom is NCHH's communications and marketing manager. He joined NCHH in 2008 after nearly a decade in the real estate industry. In a previous role at NCHH, he coordinated a national Renovation, Repair, and Painting (RRP) training program, one of the most successful in the nation. He holds a Bachelor of Arts degree in English Textual Studies from Syracuse University.