NCHH30 Throwback Thursday
Week 9: July 28, 2022
by Christopher Bloom
NCHH turns THIRTY this year, so we're celebrating with a new "Throwback Thursday" photo each week.
This week's #throwback is from the Enterprise Community Partners picnic way back in 1997. No one recalls the exact date, but you'll note that crabs were on the menu that day, so it's obviously summertime in Maryland. That's Sherry Dixon, NCHH's biostatistician, on the left, and Laura Titus, right, who worked for both NCHH and our subsidiary, Healthy Housing Solutions, for over 20 years. The little girl in Sherry's lap is her niece, Lauren, who later interned with us!
If you're wondering what Sherry and Laura (and the rest of us) were doing at the Enterprise picnic, the answer is…a history lesson! Back in 1992, the Enterprise Foundation (as they were called back then) and the Alliance to End Childhood Lead Poisoning, a DC-based nonprofit, served as parent organizations to the fledgeling National Center for Lead-Safe Housing, which was established as the first national joint venture between affordable housing and environmental public health advocates. Enterprise's offices at the time were located in the American Cities building in downtown Columbia, within shouting distance of Lake Kittamaqundi, and our offices were there as well. Enterprise took great care of us for many years as we grew larger and stronger, expanding our mission and even changing our name from the National Center for Lead-Safe Housing to the National Center for Healthy Housing. The Enterprise Foundation was changing as well and become Enterprise Community Partners in 2005. (On a related note, our other parent organization, the Alliance to End Childhood Lead Poisoning, rebranded themselves as the Alliance for Healthy Homes in 2003. The Alliance merged with NCHH in 2010.)
Eventually, the time came for NCHH to stand on its own, formally, and we began the process by opening a new office across the street from the American Cities building (literally—the two buildings were joined by a foot bridge over Little Patuxent Parkway), where we stayed until the pandemic sent everyone home.

Anyway, that's how these NCHHers were invited to Enterprise's delicious crab feast!
See You Next Week
We hope that you've enjoyed this throwback in honor of our 30th anniversary. Remember that we'll post a new throwback every Thursday morning at 9:04 a.m. on Facebook, Instagram, LinkedIn, and Twitter through May 25, 2023. If you've missed a previous post, you can always reminisce with us via our NCHH30 gallery.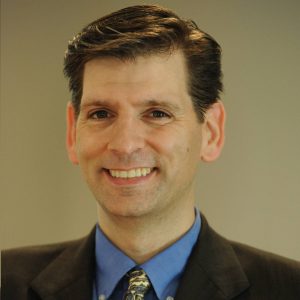 Christopher Bloom is NCHH's communications and marketing manager. He joined NCHH in 2008 after nearly a decade in the real estate industry. In a previous role at NCHH, he coordinated a national Renovation, Repair, and Painting (RRP) training program, one of the most successful in the nation. He holds a Bachelor of Arts degree in English Textual Studies from Syracuse University.