NCHH30 Throwback Thursday
Week 12: August 18, 2022
by Christopher Bloom
NCHH turns THIRTY this year, so we're celebrating with a new "Throwback Thursday" photo each week.
Believe it or not, we actually hinted at this week's throwback when we posted last week's photo. We mentioned that Dominique and Michelle joined us following Jack Anderson's departure in 2008. Well, this candid was snapped at Jack's farewell party on October 24, 2008. But the reason why we posted it has to do with who's in the picture, not who's out of it.
But first, introductions….
The gentleman on the far left is Gordon McKay, who worked many years for the U.S. Department of Housing and Urban Development; but once "retired," he managed to carve out time to work on projects for Healthy Housing Solutions, our for-profit subsidiary, and even occasionally pinch-hit for NCHH! We were sad to hear of Gordon's passing at age 81 on January 14, 2021, after a long battle with cancer. Gordon was a wonderful colleague and a tireless advocate for healthy housing, and we miss him very much.
Seated beside Gordon is Phillip Dodge. We're sure many of you will remember Phillip, who served as NCHH's marketing and development officer from 2007 to 2015, though you may not recall him without the beard that suits him so well. After his career with NCHH, Phillip worked for Healthy Howard and the Community Action Council of Howard County before settling in at the Downtown Columbia Partnership, where he's just celebrated his fifth anniversary as executive director. As much as we miss seeing Phillip in our meetings, we have to admit that he was a perfect fit for the DTC gig, and we wish him continued success.
Last but certainly not least, there's Judith Akoto, who worked for NCHH as a project coordinator from 2008 to 2013. Many of you will remember Judith for her work on the Healthy Homes Training Center project. Judith hails from Ghana, and she returned there to raise her family when she left us. Being over 5,000 miles away, we don't see Judith nearly as often as we'd like, but we were thrilled to hear from her out of the blue via email earlier this week, which is why you get to see her again today. What's Judith doing now? Since 2016, she's worked for the U.S. Agency for International Development (USAID), the "premier international development agency and a catalytic actor driving development results. USAID's work advances U.S. national security and economic prosperity, demonstrates American generosity, and promotes a path to recipient self-reliance and resilience." Important work!
See You Next Week
We hope that you've enjoyed this throwback in honor of our 30th anniversary. Remember that we'll post a new throwback every Thursday morning at 9:04 a.m. on Facebook, Instagram, LinkedIn, and Twitter through May 25, 2023. If you've missed a previous post, you can always reminisce with us via our NCHH30 gallery.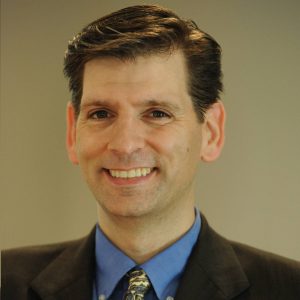 Christopher Bloom is NCHH's communications and marketing manager. He joined NCHH in 2008 after nearly a decade in the real estate industry. In a previous role at NCHH, he coordinated a national Renovation, Repair, and Painting (RRP) training program, one of the most successful in the nation. He holds a Bachelor of Arts degree in English Textual Studies from Syracuse University.