NCHH30 Throwback Thursday
Week 13: August 25, 2022
by Christopher Bloom
NCHH turns THIRTY this year, so we're celebrating with a new "Throwback Thursday" photo each week.
This week, we throw back to a great day in NCHH's history: May 16, 2014, the day we released the National Healthy Housing Standard with our good friends from the American Public Health Association (APHA). Why talk about it this week? One, because the Standard is referenced in some newly published NCHH resources; two, because of an announcement we'll make on or around September 4 (sorry to leave you hanging!); three, because APHA marks their 150th anniversary this year, so congratulations to them; and four, because this is our party.
What is the National Healthy Housing Standard?
Based on evidence from various public health and housing sectors (environmental health, safety, building science, engineering, and indoor environmental quality), the National Healthy Housing Standard is a property maintenance policy (as opposed to a building code, though it's written in code language to facilitate easier adoption). It describes minimum performance standards for a healthy and safe home and is intended to complement the International Property Maintenance Code (IPMC), the well-established model set of requirements around which most municipalities create their specific set of adopted codes. The Standard explains the public health rationale for each of its recommendations, providing references and additional resources for those seeking more information. Its provisions balance both affordability and practicality with public health; recommend provisions that would further enhance the health and safety of the home but that might be harder to achieve due to their cost or feasibility are included as "stretch provisions."
Eight years beyond its release, we're still using the Standard to help make communities healthier. Its recommendations were the foundation for our Code Comparison Tool [bit.ly/NCHH_CCT], which allows people to compare their local codes against the Standard, as well as the IPMC, with ease and learn exactly where their local codes meet, exceed, and (often) fall short of supporting safety and health. We used this tool to assess codes and recommend code improvements in several Michigan cities for our TACTIC project [bit.ly/NCHHcoachTACTIC], and we recently used it for our work with the City of Alexandria, Virginia [bit.ly/NCHHpubsALEX]. Elements from the Standard relating to pests, moisture, and excessive temperatures were adopted by the Dallas (Texas) City Council, and the Tukwila (Washington) City Council voted to incorporate the Standard within their local property maintenance code.
But the Standard's influence doesn't end there. We've just released Green Building Codes/Standards and Systems: Comparison, a tabled comparison of thermal comfort and core measures from 25 current energy efficiency, green, and weatherization codes and sub-codes, standards and sub-standards, and rating systems to those described in the National Healthy Housing Standard and cites the specific thermal comfort measure language of each. The results are surprising. (Shout out to our intern, Ashely Williams, who assembled this document over the summer. Great job, Ashely!) Another new resource, Using Weatherization and Energy Assistance Programs to Provide Cooling Assistance, also references the Standard. It's out this week—we invite you to take a look.
Now, the photo: It was taken at the National Healthy Housing Standard launch event, which took place at the National Press Club in Washington, DC. The event was attended by many housing leaders and experts, such as representatives from the International Code Council and high-level HUD staff including then-Secretary Shaun Donovan. From left to right are Dr. Tom Vernon, who chaired NCHH's board of directors for many years; Henry Cisneros, who served as Secretary of Housing and Urban Development under President Clinton; Rebecca Morley, NCHH's executive director from 2002 to 2014; and Dr. Georges Benjamin, the longtime executive director at APHA.
Remember when we tempted you about an announcement we'll be making early next month? Well, you'll still have to wait for it, but we can tell you that it involves Dr. Vernon from this week's photo. Working with Dr. Vernon for so many years was truly a pleasure, and we'd be lying if we said we hadn't missed him.
Maybe, just maybe, our paths will cross again soon….
See You Next Week
We hope that you've enjoyed this throwback in honor of our 30th anniversary. Remember that we'll post a new throwback every Thursday morning at 9:04 a.m. on Facebook, Instagram, LinkedIn, and Twitter through May 25, 2023. If you've missed a previous post, you can always reminisce with us via our NCHH30 gallery.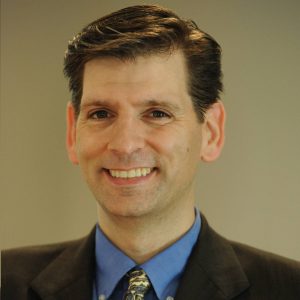 Christopher Bloom is NCHH's communications and marketing manager. He joined NCHH in 2008 after nearly a decade in the real estate industry. In a previous role at NCHH, he coordinated a national Renovation, Repair, and Painting (RRP) training program, one of the most successful in the nation. He holds a Bachelor of Arts degree in English Textual Studies from Syracuse University.