NCHH30 Throwback Thursday
Week 14: September 1, 2022
by Christopher Bloom
NCHH turns THIRTY this year, so we're celebrating with a new "Throwback Thursday" photo each week.
In case you haven't already heard, NCHH is on the verge of a major milestone! Over the last few months, we've looked back at our past 30 years of service and impact, sharing photos of some of the current and past staff who've made us what we are today. With our actual anniversary being this Sunday, September 4, we thought we'd give you a look at our 25th anniversary reunion reception from about five years ago (September 7, 2017, to be precise), where we honored those people and their contributions at Historic Oakland here in Columbia. We invited every current or former staff or board member we could track down to the celebration, and we saw lots of familiar faces. The food was delicious, the memories were many, and the smiles couldn't be counted.
Unfortunately, the pandemic and some pressing deadlines have made a party nearly impossible to schedule this week, but we have a few other surprises in store for you.
Here's the first surprise: multiple photos for this week's throwback! We've shared a few pictures from the NCHH25 reunion reception in the past but barely scratched the surface. This seems like a good week to post a few more, don't you think? (Shameless plug for this evening's photographer, the extremely talented and equally pleasant Lloyd Wolf! Check out Lloyd's incredible portfolio at www.lloydwolf.com.)
Leading off is a symbolically important photo because the fellow on the left is Don Ryan, who helped to found our organization back in 1992. On the right is our own Dave Jacobs, the first person that Executive Director Nick Farr hired for the National Center for Lead-Safe Housing, as we were called then. (Dave was our first deputy director.) When this photo was taken, they were actually sharing stories about Nick, so, in a way, he's in this picture too.
Up next is two-time NCHHer and confessed hugger Tom Neltner as he sees Michelle Nusum-Smith for the first time in seven years. It's nice to be missed! Tom is now with Environmental Defense Fund, but we still work with him often since we're both members of the Lead Service Line Replacement Collaborative. And you may recall that Michelle is now known for her consulting work as The Word Woman LLC.
For the last several years, Dr. Pat McLaine has served as an assistant professor at the University of Maryland School of Nursing. You'll find her name on many NCHH-authored articles and reports from the decade she spent in our ranks. Here, she catches up with our Jill Breysse.
And here's Laura Moreno-Davis, who served from 2011 to 2012 as one half of NCHH's marketing and fund development team (the other half being Phillip Dodge). A skilled communications and marketing professional, Laura's brought style with a smile to many organizations over the years. She's currently repping WorkSource Montgomery, which operates a pair of American Job Centers in Montgomery County, Maryland.
We hope you've enjoyed this supersized post in honor of our 30th anniversary, as well as the photos we've shared over the previous 13 weeks. Many more are on the way, of course. We leave you with this one of board member Michael Rizer (and the rest of us) enjoying Amanda Reddy's photo presentation.
See You Next Week
We hope that you've enjoyed this throwback in honor of our 30th anniversary. Remember that we'll post a new throwback every Thursday morning at 9:04 a.m. on Facebook, Instagram, LinkedIn, and Twitter through May 25, 2023. If you've missed a previous post, you can always reminisce with us via our NCHH30 gallery.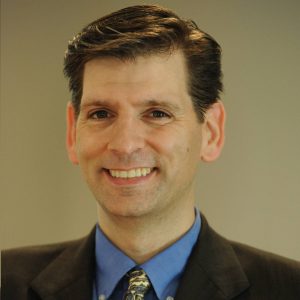 Christopher Bloom is NCHH's communications and marketing manager. He joined NCHH in 2008 after nearly a decade in the real estate industry. In a previous role at NCHH, he coordinated a national Renovation, Repair, and Painting (RRP) training program, one of the most successful in the nation. He holds a Bachelor of Arts degree in English Textual Studies from Syracuse University.