Thirty Years of Better Housing, Better Health with NCHH
by Amanda Reddy, Executive Director
262,968 hours.
10,957 days.
30 years.
Over 150 research publications.
More than 600 members of the National Safe and Healthy Housing Coalition spanning all 50 states, the District of Columbia, Puerto Rico, and Guam.
Over 70,000 people trained in lead-safe work practices and other aspects of healthy housing.
More than 100 communities in all 10 federal regions supported with coaching, technical assistance, and mini-grants in the last five years.
More than 100 partners spanning almost three decades of relationship-building with crucial federal, state, local, and international stakeholders.
More than a decade served as the World Health Organization Collaborating Center for Research and Training on Housing Related Disease and Injury Prevention.
I could go on, but the fact is that no matter how you measure it, NCHH's three decades of impact add up. I'm a scientist by training, so numbers appeal to me; but when I think about NCHH's impact as executive director of this extraordinary institution, people spring to mind before numbers.
Even before I joined the staff, it seemed like NCHH was the Kevin Bacon of healthy housing, by which I mean nearly every significant moment in our nation's last three decades of healthy housing history seemed like it could be traced back through a handful of connections to the people, ideas, passion, and accomplishments of NCHH. That might be a slight exaggeration, but only very slight by the time you factor in current and former board members, current and former staff and interns, partners, collaborators, funders, allies, grantees, TA recipients, and key decision-makers (not to mention all of you who fit into more than one of those categories!).
That includes names you already know, names you don't know yet, and countless names you may never know but who have been critical to our collective success over the last three decades. It also includes all of the families and residents who have allowed us into their homes and trusted us with collecting their data, listening to their stories, and advocating for their rights to a safe and healthy home. And it includes young people who may not have even heard the term healthy housing yet, let alone discovered their passion for using housing a platform to make the world a better place, but who will be shaping and leading our field before the next 30 years have played out.
September 4, 1992, was a Friday. And for most of us, it was probably a Friday that passed without us marking any real significance. Our chief scientist, David Jacobs, was NCHH's first deputy director, so he probably took note, but he may have also been wrapped up in the leadup to the passage of Title X the following month. Our current deputy director, Jonathan Wilson, was a graduate student who had just wrapped up a summer internship with the Enterprise Foundation where he had, unbeknownst to him, met his future boss, Nick Farr, the founding ED of NCHH. I was just starting my first year of high school and was convinced I was going to be a pediatrician.
Some of our current staff weren't even born yet.
What may have then seemed like an unremarkable Friday was actually the day that we broke ground on this home that we now call NCHH. Over the years, we've built this house together, and it's become a home that has sheltered our common passion for safe and healthy housing, helped ideas to grow, and provided a rock-solid foundation for improving our nation's housing quality. And we're not done yet.
NCHH's former board chair, Dr. Thomas Vernon, once reflected on both the founding and future of NCHH by observing, "The world needed NCHH. The world needs NCHH." I can't think of a better way to capture our plans to celebrate this 30th anniversary year. We're proud of everything we've achieved, but even more inspired by what comes next and so profoundly grateful to everyone who has crossed our threshold over the years.
Here's a recommended soundtrack for reading this blog. 
Want to share your story about why the world needed or needs NCHH? 
View our interactive timeline.
Want to help support NCHH in creating transformational change?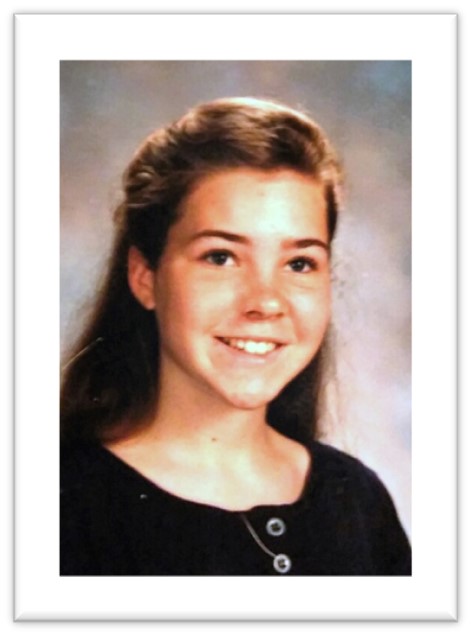 Amanda Reddy, MS (shown in 1992, the year of NCHH's founding), Executive Director of the National Center for Healthy Housing, has advanced numerous initiatives, including those related to healthcare financing of healthy homes services, training and technical assistance to support the launch and growth of sustainable healthy homes programs, and the development of indicators for the HUD Healthy Communities Index. Prior to NCHH, Ms. Reddy was a research scientist with the New York State Department of Health, where she provided program evaluation, management, and technical support for the Asthma Control, Healthy Homes and Lead Poisoning Primary Prevention, Healthy Neighborhoods, and Healthy Home Environments for New Yorkers with Asthma programs. Ms. Reddy holds an MS in environmental health from the London School of Hygiene and Tropical Medicine and a BA in neuroscience from Mount Holyoke College.