NCHH30 Throwback Thursday
Week 15: September 8, 2022
by Christopher Bloom
NCHH turned THIRTY this year, so we're celebrating with a new "Throwback Thursday" photo each week.
If you read last week's post, you may recall that five years ago yesterday, we celebrated our 25th anniversary with a reunion reception in the beautiful Historic Oakland building just a minute or so from beautiful downtown Columbia, which NCHH has called home for three decades now. After a lovely evening of catching up between various past and current NCHH staff and board members, the team quickly packed up the photos, projector, and delicious leftovers, and headed home for a restful evening at home…with the exception of Amanda Reddy, Jo Miller, and Christopher Bloom. They had other plans…hence this week's #throwback….
For the past several years, local radio station WTMD has hosted its monthly First Thursday concert series at Canton Waterfront Park in Baltimore. It so happened that the Mavericks were headlining one such show on September 7, 2017—the same night as the reunion reception—so Amanda Reddy, Christopher Bloom, and Jo Miller (who'd traveled all the way from her home in Minnesota to Maryland for the reunion event) each changed into something a little less formal and piled into a car to catch a free show in the park. The Mavericks lived up to their reputation as a top-notch live band, pleasing the crowd with a mix of their signature songs and covers of classics from such legends as Chuck Berry, Roy Orbison, and David Bowie. It was a great way to end a great day!
A few words about Jo Miller: Jo is one of the few people to have worked for both NCHH and its subsidiary: Her first stint was a senior project manager for Healthy Housing Solutions from 2009 to 2014. Jo then worked as a consultant to NCHH for one project, then another and another. The more we worked together, the more we appreciated her ideas, her advice, and her enthusiasm. It wasn't long before she rejoined the family officially, this time with NCHH.
It's rare to find someone with Jo's particular skills in public health, social media, and grant preparation; and she was a key figure in many of our grantees' success stories. Though Jo moved on from NCHH in 2021, she's rarely more than a tweet away—in addition to her consulting gig (J. Miller and Associates of St. Cloud, Minnesota), she's also the brains behind the popular GrantChat brand on Twitter and Facebook.
We wish Jo continued success in all she does and look forward to crossing paths with her again in the future.
See You Next Week
We hope that you've enjoyed this throwback in honor of our 30th anniversary. Remember that we'll post a new throwback every Thursday morning at 9:04 a.m. on Facebook, Instagram, LinkedIn, and Twitter through May 25, 2023. If you've missed a previous post, you can always reminisce with us via our NCHH30 gallery.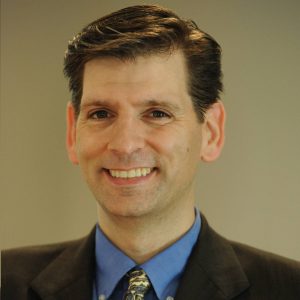 Christopher Bloom is NCHH's communications and marketing manager. He joined NCHH in 2008 after nearly a decade in the real estate industry. In a previous role at NCHH, he coordinated a national Renovation, Repair, and Painting (RRP) training program, one of the most successful in the nation. He holds a Bachelor of Arts degree in English Textual Studies from Syracuse University.