NCHH30 Throwback Thursday
Week 17: September 22, 2022
by Christopher Bloom
NCHH turned THIRTY this year, so we're celebrating with a new "Throwback Thursday" photo each week.
For this week's throwback, we're both sharing a photo of Sherry Dixon and solving a mystery.
We first shared this photo about five years ago; but at the time, we really had no further details about the image. No one was entirely certain about where the photo was taken, though we did have a date on the file. Our first "Throwback Thursday" campaign in 2017 led to us thinking and working much more intentionally about archiving our resources and chronicling our organization's history. Like most organizations, NCHH has generally focused on current projects and objectives, not what we accomplished two, five, or nine years ago. But people keep citing and inquiring about our past work, so we decided to make as much of it available as we could. If you've ever visited the Publications section of our website, you'll see that our team has worked very hard over the last five years to upload as many NCHH fact sheets, case studies, reports, and articles as possible. There are gaps, of course, as many documents and photos are in the queue to be scanned, and many more are still locked away in our remote storage facility. With NCHH's rich history, it's going to take a while to post everything.
During the archiving process, we determined that this photo of our Sherry Dixon was taken June 2, 2004, at the Healthier Homes, Stronger Families: Public Policy Solutions to Advance Healthy Housing Symposium at the Wyndham City Center Hotel in Washington, DC. Healthier Homes, Stronger Families was a project we worked on with Enterprise Community Partners, funded by the Annie E. Casey Foundation. In addition to the symposium, the project yielded a publication, Healthy Housing, Healthy Families: Toward a National Agenda for Affordable Healthy Homes.
You may have guessed from the title that affordable healthy housing is a priority for us, and you'd be correct. With housing prices rising steadily across the new construction, resale, and rental markets, many consumers are forced to choose between paying their rent or mortgage and paying for utilities, food, or medicine. That's why we added affordability to our list of healthy housing principles a few years ago (available as a new fact sheet here). But making sure that there's enough affordable housing is not good enough; we must also ensure that the housing we provide is safe: free from pests, lead, and mold and having functional smoke and carbon monoxide alarms. Said Amanda Reddy, NCHH's executive director, "Asking residents to choose between housing that is affordable and housing that is safe is unacceptable. It's a false choice. We can and must provide both."
Speaking of providing, Sherry has brought her statistical excellence to virtually every one of our research and evaluation projects. One of NCHH's longest tenured staff (she joined the organization November 14, 1994), Sherry was also instrumental in helping us track down former staff as we prepared for NCHH's 25th anniversary in 2017. She recalled where many former team members went after they moved on from NCHH, which helped us find them online. In addition to being a great friend and resource, anyone who's met Sherry probably knows that she loves animals, travel, and the great outdoors even more than statistics, and she's pretty keen on statistics. If you ever want to know where the best kayaking is or where the most scenic hiking trails are—in this country or abroad—there's a good chance that Sherry can tell you.
See You Next Week
We hope that you've enjoyed this throwback in honor of our 30th anniversary. Remember that we'll post a new throwback every Thursday morning at 9:04 a.m. on Facebook, Instagram, LinkedIn, and Twitter through May 25, 2023. If you've missed a previous post, you can always reminisce with us via our NCHH30 gallery.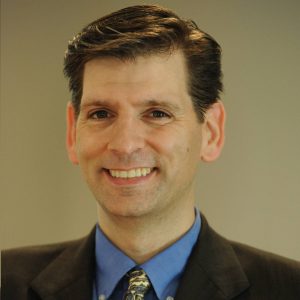 Christopher Bloom is NCHH's communications and marketing manager. He joined NCHH in 2008 after nearly a decade in the real estate industry. In a previous role at NCHH, he coordinated a national Renovation, Repair, and Painting (RRP) training program, one of the most successful in the nation. He holds a Bachelor of Arts degree in English Textual Studies from Syracuse University.