NCHH30 Throwback Thursday
Week 18: September 29, 2022
by Christopher Bloom
NCHH turned THIRTY this year, so we're celebrating with a new "Throwback Thursday" photo each week.
Photos don't come much more candid than today's throwback, which was taken at the NCHH staff picnic at the Howard County Conservancy's Mt. Pleasant farm on October 9, 2008.
Mt. Pleasant is a 325-year-old farm that was received by the Conservancy in 1993. Its 232 acres of rolling countryside are home to more than 140 species of wildlife—as well visits from wedding parties, photographers, and the hundreds of area schoolkids who visit the Gudelsky Environmental Education Center, located onsite. Here, the Conservancy educates visitors about environmental stewardship and ecosystems, with special attention paid to the local plants and animals of the Chesapeake Bay watershed.
The house in the background is the conservancy's caretaker residence. NCHH's biostatistician, Sherry Dixon, actually served as caretaker and lived in the house at the time. Sherry loved the property and was saddened when it was time to move out. We should note that the place wasn't perfect; among the 140 species of wildlife were black rat snakes—completely harmless, but not welcome inside the house, where they were often spotted, and definitely not welcome in the shower!
We don't recall any snake sightings on this particular afternoon, however; just the NCHH and Solutions team enjoying a perfect fall afternoon with wine, cheese, and other tasty bits in beautiful Woodstock, Maryland—just 15 minutes from our headquarters in Columbia.
There are many familiar faces in the picture, but we'll make introductions for those who don't know them. On the far left in blue is Jill Breysse. Phillip Dodge is hunched over the table, and Jack Anderson (red shirt) is standing opposite Jill. Then-Executive Director Rebecca Morley (horizontal stripes) is seated at the picnic table beside Christopher Bloom (the floating hand!). Across the table from Rebecca is Susan Aceti. That leaves Tom Neltner (green shirt) and Jonathan Wilson (vertical stripes). The team was almost certainly talking about work.
So, where are they now? If you've been following this series, you may recall that Tom Neltner, who was about halfway through his first stint with NCHH when this picture was taken, is now with the Environmental Defense Fund. Tom is a wonderful guy, and we're fortunate to still work with him often—as an expert partner on technical assistance projects as well as through our membership with the Lead Service Line Replacement Collaborative, which he helped to found. You may also recall that Rebecca Morley is consulting full time after a few years heading the Pew Charitable Trust's Health Impact Project and that Phillip Dodge moved on from NCHH in 2015 and now runs the Downtown Columbia Partnership. Phillip's headquarters are actually across a large parking lot from our headquarters, so we get together for lunch or concerts when we can; but Rebecca's office is in London, so it may be a while before we see her in person. (Let's hear it for Zoom!) Jack Anderson left his position as president of Healthy Housing Solutions just a few weeks after this photo was taken but returned about two years later and continued on in that role until 2019. Jack is a huge fan of classic cars, so it's not so surprising that he's turned his attention to growing his automobile appraisal business. Between NCHH and Healthy Housing Solutions, Susan Aceti was a member of our family for nearly 14 years. While managing the Healthy Homes Training Center, Susan became very interested in ways to make training more engaging. These days, she splits her time between work for the University of Maryland Global Campus and a second career training and boarding dogs, especially dogs with behavior issues. We've seen Susan in action with the digs, and she's really good!
The others—Jill Breysse, Jonathan Wilson, and Christopher Bloom—are still with the organization. Jonathan is approaching 30 years with NCHH, Jill is nearing 25, and Chris is a few months shy of 15…hand and all..
See You Next Week
We hope that you've enjoyed this throwback in honor of our 30th anniversary. Remember that we'll post a new throwback every Thursday morning at 9:04 a.m. on Facebook, Instagram, LinkedIn, and Twitter through May 25, 2023. If you've missed a previous post, you can always reminisce with us via our NCHH30 gallery.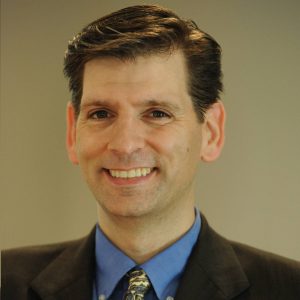 Christopher Bloom is NCHH's communications and marketing manager. He joined NCHH in 2008 after nearly a decade in the real estate industry. In a previous role at NCHH, he coordinated a national Renovation, Repair, and Painting (RRP) training program, one of the most successful in the nation. He holds a Bachelor of Arts degree in English Textual Studies from Syracuse University.