NCHH30 Throwback Thursday
Week 23: November 3, 2022
by Christopher Bloom
NCHH turned THIRTY this year, so we're celebrating with a new "Throwback Thursday" photo each week.
Today's throwback is a behind-the-scenes shot from November 5, 2019, at the APHA Annual Meeting and Expo in Philadelphia. Dad* has just spent about 12 hours on his feet dealing resources from NCHH's booth in the exhibition hall. Mom, who also attended the conference, has just arrived at the rendezvous location with fresh milk for her six-month-old, who spent the day in the capable care of his grandma. Because Mom has also spent 12 hours on her feet—but in heels—she really needs to sit down for a bit…but not before recording this moment from baby's first conference.
We're sure this kind of scene isn't uncommon among new parents at conferences. We'd like to express appreciation for the folks at APHA for creating spaces for new moms to pump privately, comfortably, and hygienically—instead of cramped into a restroom stall that's been used 300 times that day. It definitely made Mom's job a little easier. Thanks, APHA!
Unfortunately, due to the pandemic, NCHH hasn't exhibited at the APHA conference since this very night—a real shame because we were all looking forward to visiting San Francisco in 2020 and Denver in 2022! Barring unforeseen disaster, we expect to return for the 2023 event in Atlanta.
*Okay, it's me.
See You Next Week
We hope that you've enjoyed this throwback in honor of our 30th anniversary. Remember that we'll post a new throwback every Thursday morning at 9:04 a.m. on Facebook, Instagram, LinkedIn, and Twitter through May 25, 2023. If you've missed a previous post, you can always reminisce with us via our NCHH30 gallery.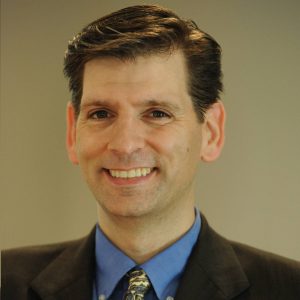 Christopher Bloom is NCHH's communications and marketing manager. He joined NCHH in 2008 after nearly a decade in the real estate industry. In a previous role at NCHH, he coordinated a national Renovation, Repair, and Painting (RRP) training program, one of the most successful in the nation. He holds a Bachelor of Arts degree in English Textual Studies from Syracuse University.