NCHH30 Throwback Thursday
Week 24: November 10, 2022
by Christopher Bloom
NCHH turned THIRTY this year, so we're celebrating with a new "Throwback Thursday" photo each week.
Today's throwback is a great group photo from a site visit in Providence, Rhode Island, back on November 10, 2006, almost 16 years ago to the day!
Rebecca Morley, NCHH's executive director from 2002 to 2014, made the trip, and seven of our board directors joined her—Sandra Brock Jibrell, Don Ryan, Dr. Peter Simon, Marcheta Gillam, Charlie Wilkins, Anne Romasco, and board President Dr. Tom Vernon. That is an astonishingly good turnout, but NCHH we've been blessed with many great board directors over the years.
Among the directors, Sandy Jibrell, MA, was formerly a manager at the Annie E. Casey Foundation and a senior program officer at the Academy for Educational Development in Washington, DC. She served on NCHH's Board of Directors from 2006 to 2018.
Peter Simon, MD, MPH, an NCHH board member from 1996 to 2013, is a former pediatrician, epidemiologist, and onetime medical director for the Rhode Island Childhood Lead Poisoning Control Program. He is now retired.
Charlie Wilkins, who served on NCHH board from 1996 to 2015, served as a financial advisor to the U.S. Department of Housing and Urban Development's Mark-to-Market program and has worked as a managing member with the Compass Group, LLC, since 1997.
Marcheta Gillam, Esq., continues to work as a housing attorney with the Legal Aid Society of Cincinnati. She served on our board from 2006 to 2018.
If you've been following this series, you already know all about Don Ryan, who served NCHH's board from its founding in 1992 until 2015. You may also remember Tom Vernon, MD, from this series (Week 13). Dr. Vernon's CV is very impressive and too long to list here, but the final stop in his professional career was with Merck, where he served as the Vaccine Division's Vice President for Policy, Public Health, and Medical Affairs. He served on NCHH's board from 1993 to 2015.
Finally, Anne Romasco: An NCHH board director from 1998 to 2009, Anne was born and spent her early years in Canton (now Guangzhou), China. She worked as a managing director at the James C. Penney Foundation until her retirement, where she used impact evaluations to guide the foundation's funding decisions—one of the first to do so. Sadly, Ms. Romasco passed away in 2017 at the age of 84, following a stroke. Be sure to read all about the late Anne Romasco's life here—it's very interesting!
This was also the weekend some of us got to know Ruth Lindberg, who's standing second from the right in the first row. At the time, Ruth was working as an outreach and education coordinator for the Rhode Island Department of Health's, Childhood Lead Poisoning Prevention Program. Rebecca was very impressed by Ruth, and it wasn't very long before Ruth was interning for NCHH. We all got to know Ruth that summer, and we just loved her. Ruth officially returned to NCHH as a program manager in September 2013. Unfortunately for us, Ruth's excellence was soon noticed by the folks at The Pew Charitable Trusts, but that's how it goes sometimes! Ruth is still one of our all-time favorite people; the folks at Pew are fortunate to have her. Be sure to check out our first post about Ruth here to learn more about what she's been up to.
Unfortunately, the rest of the names are lost to the sands of time. (Feel free to help us identify those we've forgotten.) 
See You Next Week
We hope that you've enjoyed this throwback in honor of our 30th anniversary. Remember that we'll post a new throwback every Thursday morning at 9:04 a.m. on Facebook, Instagram, LinkedIn, and Twitter through May 25, 2023. If you've missed a previous post, you can always reminisce with us via our NCHH30 gallery.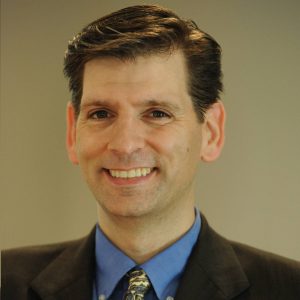 Christopher Bloom is NCHH's communications and marketing manager. He joined NCHH in 2008 after nearly a decade in the real estate industry. In a previous role at NCHH, he coordinated a national Renovation, Repair, and Painting (RRP) training program, one of the most successful in the nation. He holds a Bachelor of Arts degree in English Textual Studies from Syracuse University.