NCHH30 Throwback Thursday
Week 27: December 1, 2022
by Christopher Bloom
NCHH turned THIRTY this year, so we're celebrating with a new "Throwback Thursday" photo each week.
Last week, we reached the halfway point in our look back at 30 years of NCHH memories, so why not kick off the second half of this campaign with one of our all-time favorite images?
This throwback photo of board members Ron Sims and Dr. Joycelyn Elders, was snapped during NCHH's Board of Directors meeting at Georgetown University's Leavey Conference Center in Washington, DC, December 7, 2010.
Ron Sims served as King County (Washington) Executive from 1997 to 2009, when he was tapped by President Barack Obama to become the new deputy secretary at the Department of Housing and Urban Development (HUD). Mr. Sims spent just over two years in the position before resigning to spend more time with his family, a decision that also signaled the end to his time with us.
But on this night, Deputy Secretary Sims was spending the evening with us, and we were happy to introduce him to Dr. Joycelyn Elders, best known as the U.S. Surgeon General during the Clinton Administration (1993-1994). Dr. Elders also served on NCHH's board from 2007 to 2019, where she was adored by all who met her.
Mr. Sims and Dr. Elders appear thrilled to be meeting one another. Big thanks to the great Lloyd Wolf  for capturing the moment.
Photograph ©Lloyd Wolf (www.lloydwolf.com). 
See You Next Week
We hope that you've enjoyed this throwback in honor of our 30th anniversary. Remember that we'll post a new throwback every Thursday morning at 9:04 a.m. on Facebook, Instagram, LinkedIn, and Twitter through May 25, 2023. If you've missed a previous post, you can always reminisce with us via our NCHH30 gallery.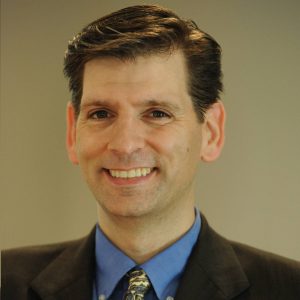 Christopher Bloom is NCHH's communications and marketing manager. He joined NCHH in 2008 after nearly a decade in the real estate industry. In a previous role at NCHH, he coordinated a national Renovation, Repair, and Painting (RRP) training program, one of the most successful in the nation. He holds a Bachelor of Arts degree in English Textual Studies from Syracuse University.