NCHH30 Throwback Thursday
Week 35: January 26, 2023
by Christopher Bloom
NCHH turned THIRTY this year, so we're celebrating with a new "Throwback Thursday" photo each week.
We chose this week's throwback image because we have great news, which we'll get to in just a minute. But first, introductions are in order: On the left, we have Don Ryan and Tom Vernon, who served faithfully on NCHH's board of directors for many, many years. In the center is then-HUD Secretary Shaun Donovan and Rebecca Morley, NCHH's executive director from 2000 to 2014. On the right is Mark James, also an NCHH board member at the time. Some of you will recall that NCHH worked closely with Mark James and the Community Preservation and Development Corporation on the DC Green research project. Since 2011, Mark has worked as an affordable housing developer for Urban Green LLC and recently founded a second organization, Heleos LLC.
The date was May 16, 2014, and the event was the public launch of the National Healthy Housing Standard, a collaborative effort between NCHH and the American Public Health Association. It was a proud day for all of us at NCHH, and we were so happy to be able to share this important document with the world at last. If you'd like to learn more about the National Healthy Housing Standard, visit this page on our site.
Now for the news: As part of our 30th anniversary celebration, NCHH has established an emeritus board to honor the critical role our past board members (and a select number of other key supporters, including former NCHH Executive Director Rebecca Morley) have played in our story and success. This is not some old-timers club, however—this group will work on several special projects that will help to  further NCHH's work. The kickoff emeritus board meeting was held January 18, and some members were visibly champing at the bit. We predict great things from this group!
When considering who among the many highly qualified individuals to chair this group, we chose to honor for their service both our longest-serving board chair, Dr. Tom Vernon, and the founding executive director of our sister organization, the Alliance for Healthy Homes, Don Ryan.* Needless to say, both gentlemen can speak volumes about healthy homes.
*Note that Don Ryan and the Alliance were instrumental in NCHH's founding and eventually merged with our organization.
See You Next Week
We hope that you've enjoyed this throwback in honor of our 30th anniversary. Remember that we'll post a new throwback every Thursday morning at 9:04 a.m. on Facebook, Instagram, LinkedIn, and Twitter through May 25, 2023. If you've missed a previous post, you can always reminisce with us via our NCHH30 gallery.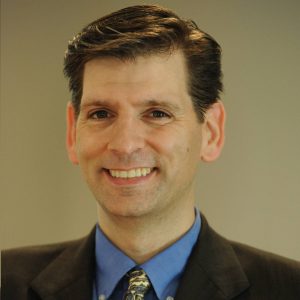 Christopher Bloom is NCHH's communications and marketing manager. He joined NCHH in 2008 after nearly a decade in the real estate industry. In a previous role at NCHH, he coordinated a national Renovation, Repair, and Painting (RRP) training program, one of the most successful in the nation. He holds a Bachelor of Arts degree in English Textual Studies from Syracuse University.