NCHH30 Throwback Thursday
Week 34: January 19, 2023
by Christopher Bloom
NCHH turned THIRTY this year, so we're celebrating with a new "Throwback Thursday" photo each week.
This week's throwback comes from photo snapped on January 14, 2004, at an unnamed watering hole in an unnamed town* by an unknown photographer. The picture's an unusual choice for our throwback series because no one in the photo was working for NCHH on the date it was taken; however, two of the women would join our organization several years later.
The photo features future NCHH Director of Grassroots Advocacy Amy McLean – hugging Yvonne and Cassandra (last names would be great if anyone has them) – who came to NCHH in May 2011, over seven years later. Amy was with us for just over two years before moving on to the next chapter in her career, this time with United Illuminating back in her home state of Connecticut. We hear that Amy has recently rejoined United Illuminating, which is great news because we love a good reunion between old friends. We wish Amy great success in her latest venture.
You may also recognize Jane Malone out in front. At the time this picture was taken, Jane was working as the Alliance for Healthy Homes' housing policy director, a position she'd held since 1998. Jane joined our family via a merger between the Alliance and NCHH, which was announced on January 20, 2010 – the other reason why we chose this photo for this week.
Jane served as NCHH's director of policy for over four years. Jane is the national policy director at the Indoor Environments Association (formerly known as the American Association of Radon Scientists and Technologists, or "AARST"), a position she's held since January 2015. NCHH and AARST have collaborated on a few projects together over the last several years (such as our EARTH study; read the article with Jane, "Evaluating and Assessing Radon Testing in Multifamily Housing"), and it's always a pleasure to work with Jane.
This toast is to old friends and colleagues.
*We're told it's the Wharf Rat in the Fell's Point neighborhood of Baltimore, but we're unable to substantiate this.
See You Next Week
We hope that you've enjoyed this throwback in honor of our 30th anniversary. Remember that we'll post a new throwback every Thursday morning at 9:04 a.m. on Facebook, Instagram, LinkedIn, and Twitter through May 25, 2023. If you've missed a previous post, you can always reminisce with us via our NCHH30 gallery.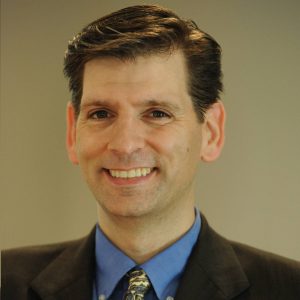 Christopher Bloom is NCHH's communications and marketing manager. He joined NCHH in 2008 after nearly a decade in the real estate industry. In a previous role at NCHH, he coordinated a national Renovation, Repair, and Painting (RRP) training program, one of the most successful in the nation. He holds a Bachelor of Arts degree in English Textual Studies from Syracuse University.