NCHH30 Throwback Thursday
Week 51: May 18, 2023
by Christopher Bloom
NCHH turned THIRTY on September 4, 2022, so we're celebrating with a new "Throwback Thursday" photo each week.
Today's throwback dates back to May 13, 2015, just over eight years ago. This all-star team worked tirelessly for days to lay the groundwork for "Building Systems to Sustain Home-Based Asthma Services," a suite of online training modules to equip communities with the knowledge and tools necessary to seek sustainable financing for home-based asthma services.
Allow us to introduce you. The "EPA Design Team," as they were called, consisted of Amanda Reddy and Laura Fudala from NCHH; Kanchan Pandey and Santosh Misra of G-Cube; Katrin Kral from the U.S. Environmental Protection Agency, Indoor Environments Division, Office of Radiation and Indoor Air; Cary Sennett, then of Asthma and Allergy Foundation of America (AAFA), now principal of the Sennett Consulting Group; Tom Neltner, then of NCHH, currently with Environmental Defense Fund; Ashley Gray, then of Medicaid Health Plans of America (MHPA), now with MITRE; Peter Ashley from the U.S. Department of Housing and Urban Development, Office of Lead Hazard Control and Healthy Homes; Kevin Kennedy of Children's Mercy; Anne De Biasi, then with Trust for America's Health, now an independent health policy consultant; and Kathy Dolan from the Association of State and Territorial Health Officials (ASTHO).
Who's not in the photo are the folks from Regional Asthma Management and Prevention (RAMP). Our friends over at RAMP weren't involved in the original training modules, but their reputation speaks for itself, and they had some great tools that  complemented this project nicely. RAMP and NCHH officially joined forces in 2021 to add additional modules and resources, including Unlocking the Power of Home-Based Asthma Services: Model Health Benefit Packages. On behalf of the folks in the photo below, as well as our great partners at RAMP, we invite you to check out the newly expanded Building Systems to Sustain Home-Based Asthma Services here.
See You Next Week
We hope that you've enjoyed this throwback in honor of our 30th anniversary. Remember that we'll post a new throwback every Thursday morning at 9:04 a.m. on Facebook, Instagram, LinkedIn, and Twitter through May 25, 2023. If you've missed a previous post, you can always reminisce with us via our NCHH30 gallery.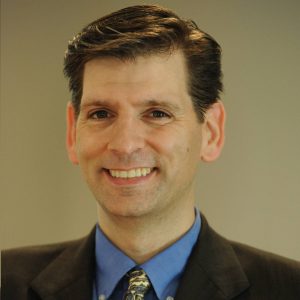 Christopher Bloom is NCHH's communications and marketing manager. He joined NCHH in 2008 after nearly a decade in the real estate industry. In a previous role at NCHH, he coordinated a national Renovation, Repair, and Painting (RRP) training program, one of the most successful in the nation. He holds a Bachelor of Arts degree in English Textual Studies from Syracuse University.