NCHH30 Throwback Thursday
Week 52: May 25, 2023
by Christopher Bloom
NCHH turned THIRTY on September 4, 2022, so we're celebrating with a new "Throwback Thursday" photo each week.
Every now and then, an old friend sends you the perfect gift. That's what happened last November when we followed up on a tip that Maurice Pantoja had a secret cache of photos from various conferences and trainings our staff had attended.
To our email Maurice replied, "Yes, I do have photos that I can share," and he sent us over 40 photos from events in 2006, 2011, 2012, 2013, and 2014, some of which we may show later this year. We were excited to receive them, and we want to take this moment to thank Maurice publicly for his contribution. Thank you, thank you, thank you!
If you saw our Throwback Thursday post from week 40 back in March, you'll recall that the NCHH team had a fantastic time in NashVegas, spending our time off from the HUD National Healthy Homes Conference looking at guitars, visiting museums and print shops, shopping for rare records, listening to bands play into the wee hours, and eating delicious food. Well, we had a great time connecting with our healthy homes friends at the conference as well, and Maurice, bless him, snapped this gem of Amanda Reddy, Courtney Wisinski, and Erica Forrest posing in homage to Charlie's Angels, that delightfully cheesy TV series that starred Farrah Fawcett, Kate Jackson, and Jaclyn Smith (and, later, Cheryl Ladd and Shelley Hack) as a team of comely crime fighters; or, on the big screen, Drew Barrymore, Cameron Diaz, and Lucy Liu.*
Since this photo was taken, Amanda Reddy was promoted from senior analyst and program manager to director of impact, to executive director, the position she's held since 2016.
After 18 years with Children's Mercy Kansas City, Erica Forrest, education and training supervisor, moved to Thermo Fisher Scientific, where she stayed for the next six years. Erica just began the next chapter of her career earlier this month as the health systems director at the Alzheimer's Association, which is the leading voluntary health organization in Alzheimer's care, support, and research.
Courtney Wisinski continues her important work as an industrial hygienist and community development manager for the Michigan Department of Health of Human Services, where she's served since 2005.
And you can't talk about Charlie's Angels without Bosley, right? Because he played such an important role in today's story, we'll mention that Maurice Pantoja was promoted in 2019 from his role as environmental health services manager at the Los Angeles County Department of Public Health to the director of its Environmental Protection Branch.
Laugh if you will at our photo, but when it comes to healthy housing, wed take these angels over Charlie's any day.
*Or, because Hollywood loves to remake things, Ella Balinska, Naomi Scott, and Kristen Stewart. 
See You Next Week
We hope that you've enjoyed this throwback in honor of our 30th anniversary. Remember that we'll post a new throwback every Thursday morning at 9:04 a.m. on Facebook, Instagram, LinkedIn, and Twitter through May 25, 2023. If you've missed a previous post, you can always reminisce with us via our NCHH30 gallery.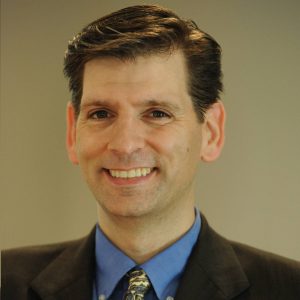 Christopher Bloom is NCHH's communications and marketing manager. He joined NCHH in 2008 after nearly a decade in the real estate industry. In a previous role at NCHH, he coordinated a national Renovation, Repair, and Painting (RRP) training program, one of the most successful in the nation. He holds a Bachelor of Arts degree in English Textual Studies from Syracuse University.