NCHH30 Throwback Thursday
Week 40: March 2, 2023
by Christopher Bloom
NCHH turned THIRTY on September 4, 2022, so we're celebrating with a new "Throwback Thursday" photo each week.
Our photo this week recalls Phillip Dodge, one of our favorite people. Phillip, who served as NCHH's marketing and development officer from 2007 to 2015, completed another trip around the sun on March 1, so we wanted to wish him many happy returns on the day…even if no one will read this post before March 2.
The photo also recalls one of our favorite conference experiences, the 2014 National Healthy Homes Conference in Nashville, Tennessee. After each day of insightful presentations, meetings, and networking, courtesy of the fine folks at HUD's Office of Lead Hazard Control and Healthy Homes, droves of public health workers enjoyed great shopping, sightseeing, live music, food, dancing, food, and yes, a lot of alcohol (hence the dancing). Nashville is definitely a town for people who like to recreate.
In our downtime, the NCHH team explored the city, visiting Hatch Show Print, which has been making art the old fashioned way since 1879. With so much history, the modern shop is, not surprisingly, part museum, part design firm, and part gift shop. Visitors can make their own prints or choose an established design and watch it being blocked, inked, and rolled in front of them. Hatch Show Print occupies a section of the Country Music Hall of Fame and Museum building, so we had to check that out as well.
We also visited Third Man Records' Nashville store, a cozy little boutique where visitors can purchase music (all vinyl) by Jack White (best known as the strumming half of the White Stripes) or anyone he's signed to his label. This store is also "the world's only live venue with direct-to-acetate recording capabilities." You can even cut your own record (two minutes or less) at the store with their refurbished 1947 Voice-o-Graph machine. Be sure to call ahead to make sure it's working.
Finally, there's Sho-Bud Music, where we snapped this week's photo back on May 29, 2014. You may not know this, but Phillip Dodge moonlighted as a musician and music journalist during his time at NCHH, and we would often stay out past our bedtimes to catch him and his bandmates play originals and covers well into the wee wee hours. Needless to say, Phillip couldn't resist an opportunity to visit Sho-Bud Music,* famous for their steel guitars and dobros. Phillip was pleased with what he saw downstairs even though he emerged from Sho-Bud empty-handed. (Steel guitars are not cheap.)
After his time at NCHH, Phillip worked for Healthy Howard and the Community Action Council of Howard County before settling in at the Downtown Columbia Partnership, where he's in his sixth year as its executive director. While we must admit that he was a perfect fit for the DTC gig, we really miss having Phillip in our meetings. DTC's headquarters are actually across a large parking lot from our building, so we still get together with Phillip occasionally for lunch or concerts.
Happy birthday, Phillip!
*The "Sho-Bud" name is derived from the names Shot Jackson and Buddy Emmons, who founded the company in nearby Madison back in 1955.
See You Next Week
We hope that you've enjoyed this throwback in honor of our 30th anniversary. Remember that we'll post a new throwback every Thursday morning at 9:04 a.m. on Facebook, Instagram, LinkedIn, and Twitter through May 25, 2023. If you've missed a previous post, you can always reminisce with us via our NCHH30 gallery.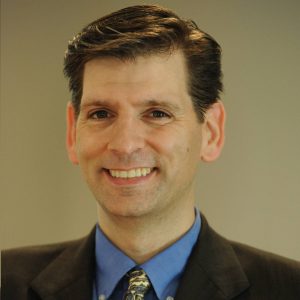 Christopher Bloom is NCHH's communications and marketing manager. He joined NCHH in 2008 after nearly a decade in the real estate industry. In a previous role at NCHH, he coordinated a national Renovation, Repair, and Painting (RRP) training program, one of the most successful in the nation. He holds a Bachelor of Arts degree in English Textual Studies from Syracuse University.