NCHH30 Throwback Thursday
Week 39: February 23, 2023
by Christopher Bloom
NCHH turned THIRTY on September 4, 2022, so we're celebrating with a new "Throwback Thursday" photo each week.
This great throwback is also from Heidi Most's going-away party back in 1999 (see week 36). That's Jonathan Wilson with his wife, Alexa, and their young son, Sam, who actually finished college a few years ago—despite his youthful appearance here. Jonathan and Alexa probably weren't much older in this photo than Sam is now.
Here's a fun fact: We believe Jonathan was our first intern ever, joining the team back in 1993. These days, NCHH's internship program looks much different than it did when Jonathan started out, and we're really pleased with how it's evolved. Credit for the program's success is largely shared between Sarah Goodwin (also a former NCHH intern), Michelle Harvey, and Amanda Reddy, not to mention the interns themselves.
And speaking of internships, we're pleased to announce that our shared summer internship with our friends at the Children's Environmental Health Network (CEHN) is returning for its second year. Be sure to check out the Children's Environmental Health and Healthy Housing Summer Fellowship, and get your application turned in by March 9. We should point out that this is just one of our internship opportunities—we actually offer internships a few times each year. You can learn more about NCHH's internship program here.
See You Next Week
We hope that you've enjoyed this throwback in honor of our 30th anniversary. Remember that we'll post a new throwback every Thursday morning at 9:04 a.m. on Facebook, Instagram, LinkedIn, and Twitter through May 25, 2023. If you've missed a previous post, you can always reminisce with us via our NCHH30 gallery.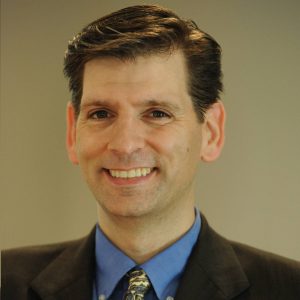 Christopher Bloom is NCHH's communications and marketing manager. He joined NCHH in 2008 after nearly a decade in the real estate industry. In a previous role at NCHH, he coordinated a national Renovation, Repair, and Painting (RRP) training program, one of the most successful in the nation. He holds a Bachelor of Arts degree in English Textual Studies from Syracuse University.