NCHH30 Throwback Thursday
Week 41: March 9, 2023
by Christopher Bloom
NCHH turned THIRTY on September 4, 2022, so we're celebrating with a new "Throwback Thursday" photo each week.
This week, we're looking back at a unique event with our friends at Fundred, an activist organization led by conceptual artist Mel Chin.
Pictured are policy interns Sarah Goodwin and Amanda Bennett Rivera, two of several NCHHers who came to experience the Fundred Reserve exhibit at the Corcoran School of the Arts and Design in Washington, DC, on March 9, 2017, six years ago today.
Inside the Fundred Reserve vault (actually the Corcoran's rotunda) were 455,820 "Fundred Dollar Bills"—pieces of paper made to resemble $100 dollar bills, which were then decorated colorfully by elementary school kids around the country to show, symbolically, the price of protecting children from lead. The Fundreds were delivered by armored truck to the Corcoran, where three very official-looking guards escorted the bills through a large vault door to the gallery inside.
The opening was well attended, especially for a Thursday evening. Senator Nancy Pelosi spoke to the crowd. There was even a rock band—comprised of high school students—who played the gala. We're can't quite remember if they opened for Senator Pelosi or if it was the other other way around.
You can read more about the event here or visit the dedicated photo gallery on the Fundred site (and look for Julie Kruse, our policy director at the time, in a red and white coat, along with another photo of Sarah and Amanda!)
Later that evening, Sarah and Amanda posed for pictures with the armored truck that was still parked in front of the Corcoran.
Today, Amanda Bennett Rivera is a youth coordinator at Earth Charter International, a San José, Costa Rica-based organization "dedicated to inspire in all people a new sense of global interdependence and shared responsibility for the well-being of the whole human family, the greater community of life, and future generations," which is accomplished via the 16 principles described in the Earth Charter document. If it sounds intriguing, you're probably not alone: Earth Charter boasts membership in 90 countries!
After Sarah Goodwin's internship wrapped, we asked her to join NCHH as a full-time member of the family. Today, she and Darcy Scott (who we also met around this time) are the faces of NCHH's policy team, and Sarah serves as NCHH's liaison to the National Safe and Healthy Housing Coalition, a broad, voluntary coalition consisting of more than 650 members, over 400 of which are organizations, working to improve housing conditions nationwide via "education and outreach to key national stakeholders and federal public decision makers."
This is one of the things we love about Throwback Thursday—recalling a time when we were just getting to know people like Sarah and Darcy and just knowing immediately that they were meant to be a part of our team.
See You Next Week
We hope that you've enjoyed this throwback in honor of our 30th anniversary. Remember that we'll post a new throwback every Thursday morning at 9:04 a.m. on Facebook, Instagram, LinkedIn, and Twitter through May 25, 2023. If you've missed a previous post, you can always reminisce with us via our NCHH30 gallery.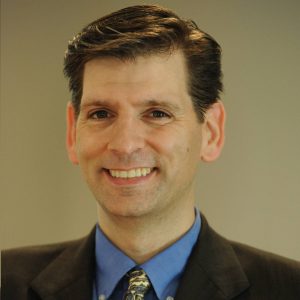 Christopher Bloom is NCHH's communications and marketing manager. He joined NCHH in 2008 after nearly a decade in the real estate industry. In a previous role at NCHH, he coordinated a national Renovation, Repair, and Painting (RRP) training program, one of the most successful in the nation. He holds a Bachelor of Arts degree in English Textual Studies from Syracuse University.