NCHH30 Throwback Thursday
Week 42: March 16, 2023
by Christopher Bloom
NCHH turned THIRTY on September 4, 2022, so we're celebrating with a new "Throwback Thursday" photo each week.
This week's throwback is from West Oakland, California, on March 15, 2013—10 years ago yesterday. That's legendary community activist Margaret Gordon (left) with Rebecca Morley, NCHH's executive director from 2002 to 2014 (and new member of our emeritus board!). For more about what Rebecca's been up to, check out our post from Week 7.
Ms. Gordon learned the hard way that where a person lives can impact their health: Living near the Port of Oakland, a highly industrialized area, was not only making her sick, but it was also making three of her grandkids and one of her sons very sick as well. She had always had suffered from asthma, but her attacks became more frequent and severe when she moved to this neighborhood. Ms. Gordon decided to take action, and she's now a very influential figure around the San Francisco Bay area, going from "housekeeper to activist to mayor-appointed commissioner," as described in this excellent profile.
Ms. Gordon is still committed to the health and well-being of her community. Since 2000,she has served as the co-director of the West Oakland Environmental Indicators Project, a community-based environmental justice organization dedicated to achieving healthy homes, jobs, and neighborhoods for everyone in West Oakland, California. The West Oakland Environmental Indicators Project is led by a staff comprised of local residents.
All of this just goes to show how essential citizen advocates are to the healthy homes cause. But you may ask yourself, how does someone become a citizen advocate? If you're looking for some easy tips to get started, check out our page, Five Things You Can Do. It's actually easy to take those initial steps toward making your voice heard and drawing attention to issues in your community. NCHH is here to help.
See You Next Week
We hope that you've enjoyed this throwback in honor of our 30th anniversary. Remember that we'll post a new throwback every Thursday morning at 9:04 a.m. on Facebook, Instagram, LinkedIn, and Twitter through May 25, 2023. If you've missed a previous post, you can always reminisce with us via our NCHH30 gallery.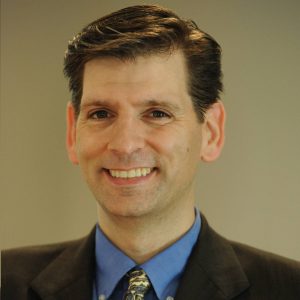 Christopher Bloom is NCHH's communications and marketing manager. He joined NCHH in 2008 after nearly a decade in the real estate industry. In a previous role at NCHH, he coordinated a national Renovation, Repair, and Painting (RRP) training program, one of the most successful in the nation. He holds a Bachelor of Arts degree in English Textual Studies from Syracuse University.