NCHH30 Throwback Thursday
Week 43: March 23, 2023
by Christopher Bloom
NCHH turned THIRTY on September 4, 2022, so we're celebrating with a new "Throwback Thursday" photo each week.
Happy spring, everyone!
Our throwback for this week was snapped March 20, 2014—nine years ago this week—at an award luncheon held at the Providence Public Library in Rhode Island, honoring Senator Jack Reed. NCHH, the National Safe and Healthy Housing Coalition, and the Childhood Lead Action Project bestowed the "Child Health Champion Award" to Senator Reed for his herculean efforts securing federal funding for lead poisoning prevention after severe cuts from Congress. Said NCHH's Rebecca Morley, "Senator Reed delivered a miracle for us. Millions of kids will benefit. We simply couldn't ask for a better and more effective leader in Congress on this issue."
"I am honored to accept the National Child Health Champion Award today and thank all the men and women who work hard to reduce lead poisoning and protect children," said Senator Reed at the ceremony. "The effects of lead poisoning cannot be reversed, but thanks to the great work of the National Center for Healthy Housing, the Childhood Lead Action Project, and other leading advocates, more families are getting screened and more communities are proactively adopting strategies to eliminate lead hazards in the home before children are exposed."
Flanking Senator Reed on the left are Roberta Hazen Aaronson, then executive director of the Childhood Lead Action Project, and our Rebecca Morley (more about Rebecca here). On the right are Ana Novais, then executive director of the Rhode Island Department of Health, and Tori Currier, who we believe volunteered with the Childhood Lead Action Project, holding her new baby (and future Rhode Island voter). 
"I am pleased we were able to restore funding for these important lead poisoning prevention programs," said Senator Reed, "but our work is not finished. Millions of Americans, including a staggering number of children and families right here in Rhode Island, remain at risk. We must be proactive and continue to invest in the health and development of our children."
Senator Reed has been active in federal politics since 1990, when he was first elected to the U.S. House of Representatives. When longtime Rhode Island Senator Claiborne Pell announced his retirement in 1996, Reed announced his candidacy for the open seat, which he won by a landslide. The senator from Rhode Island has been there ever since, doing great work on Capitol Hill on behalf of children everywhere.
Read the full story about the event here.
See You Next Week
We hope that you've enjoyed this throwback in honor of our 30th anniversary. Remember that we'll post a new throwback every Thursday morning at 9:04 a.m. on Facebook, Instagram, LinkedIn, and Twitter through May 25, 2023. If you've missed a previous post, you can always reminisce with us via our NCHH30 gallery.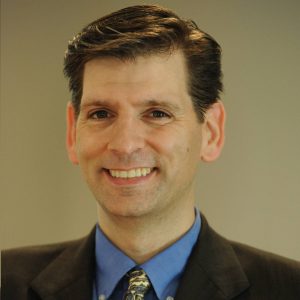 Christopher Bloom is NCHH's communications and marketing manager. He joined NCHH in 2008 after nearly a decade in the real estate industry. In a previous role at NCHH, he coordinated a national Renovation, Repair, and Painting (RRP) training program, one of the most successful in the nation. He holds a Bachelor of Arts degree in English Textual Studies from Syracuse University.