NCHH30 Throwback Thursday
Week 64: August 17, 2023
by Christopher Bloom
NCHH turned THIRTY on September 4, 2022, so we're celebrating with a new "Throwback Thursday" photo each week.
One of the many goals we're committed to at NCHH is building skills in public speaking and storytelling. After all, how can you expect anyone to be interested in what you're saying if you can't hold their attention?
In this photo from our June 4, 2018, staff meeting in Columbia, Project Coordinator Akilah Hill delivers a presentation in front of—admittedly—a friendly audience. Empathetic, too: Despite our many years of doing this work, only a handful of us would actually admit to being completely comfortable before a crowd. That's why these exercises are so important.
These skills go beyond enunciation. How a story is presented is sometimes as important as the story itself, and we're interested not only in how we tell our stories but, in the spirit of partnership and the understanding that we go farther together, how we can help others tell their stories, too. That's why we created a Communications Tools resource library full of great tips for getting stories noticed and heard by stakeholders. The resources are sorted into 10 categories: asthma awareness, carbon monoxide poisoning prevention, emergency preparedness, fall and injury prevention, healthy homes, healthy housing policy, lead poisoning prevention, radon awareness, tobacco control, and general public and environmental health, plus a crash course on getting started, which we know is often the hardest part.
One of our shared summer fellows with CEHN, Jade Chan, has been hard at work on our Share Your Story page, with tips on how to tell your personal healthy homes story compellingly as well as helpful interviewing tips for those attempting to coax a testimonial from someone else. We hope you'll check it out and, better still, share your story with us and CEHN. The stories we receive will be used to illustrate the importance of new and continued funding for healthy homes programs across the nation.
Speaking of storytelling, we don't recall exactly what the topic was that Akilah spoke about, but we did remember thinking that she did pretty well up there; the smiles from Dave, Laura, Michelle, and Sarah say as much. Akilah's friendly smile and approachable, easygoing nature made her an asset in our conference booth that summer, and her willingness to power through daunting projects like our State of Healthy Housing descriptions was appreciated as well.
Akilah moved on from NCHH in 2019. As of this writing, she's a senior marketing specialist for the International Association for the Study of Pain and is also pursuing her master's degree in digital media and storytelling from American University. We know that these topics have been of great interest to Akilah since before she worked for us, so we're thrilled that she's honing her skills and working on her craft.
See You Next Week
We hope that you've enjoyed this throwback in honor of our 30th anniversary. Remember that we'll post a new throwback every Thursday morning at 9:04 a.m. on Facebook, Instagram, LinkedIn, and Twitter through May 25, 2023. If you've missed a previous post, you can always reminisce with us via our NCHH30 gallery.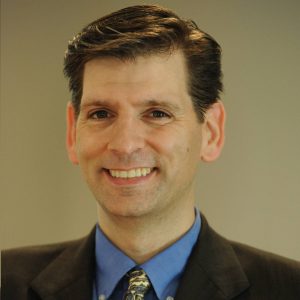 Christopher Bloom is NCHH's communications and marketing manager. He joined NCHH in 2008 after nearly a decade in the real estate industry. In a previous role at NCHH, he coordinated a national Renovation, Repair, and Painting (RRP) training program, one of the most successful in the nation. He holds a Bachelor of Arts degree in English Textual Studies from Syracuse University.