When Home Improvement Leaders Are Busted for Lead Violations, Does Anyone Learn Anything?
by Christopher Bloom
The U.S. Environmental Protection Agency (EPA) and the Department of Justice (DOJ) recently announced a $20.75 million penalty against the Home Depot, Inc., the largest home improvement retailer in the United States, for multiple violations of the EPA's "RRP Rule," a major regulation passed to help protect the public from exposure to toxic lead dust hazards during repairs and renovations.
("RRP" stands for renovation, repair, and painting, which are the three ways a contractor can inadvertently spread lead inside or around a building. We'll talk more about lead and RRP in greater detail in our next blog.)
The government's problem was not with any specific products found in Home Depot stores but with work performed by many of the subcontractors engaged by the company for renovation work around the country. These contractors made home improvements on behalf of the Home Depot but failed to follow proper lead-safe work practices in their customers' homes, and the results of their negligence could be potentially devastating.
As a result of this fine—the largest ever levied against a contractor for such an infraction—the "Home Depot will implement system-wide changes to ensure that contractors who perform work in homes constructed before 1978 are EPA-certified and follow lead-safe practices," said Susan Bodine from the EPA's Office of Enforcement and Compliance Assurance. "EPA expects all renovation companies to ensure their contractors follow these critical laws that protect public health." However, despite the size of the fine and the visibility of the company, most consumers are still completely unaware that the Home Depot had gotten into trouble.
The EPA/DOJ announcement did get us thinking: How many people know anything about lead poisoning? And, if so, what do they know about lead-safe work practices? Would consumers be able to ask the right questions when selecting a contractor to work in their home? And if there was a potential violation, could they spot it?
Probably not—even when the rules are broken on TV. Two years ago, the celebrity remodeler team of Chip and Joanna Gaines, hosts of HGTV's home improvement program, Fixer Upper, made national news for the wrong reason when the EPA determined that their company, Magnolia Waco Properties LLC, violated the RRP rule on multiple occasions while renovating homes featured on their show. As a result of their multiple RRP violations, Magnolia Waco Properties was required to pay a civil penalty of $40,000 and spend $160,000 to clean up lead-contaminated properties around Waco, Texas. This news, like the announcement about the Home Depot, percolated for a few days but subsided quickly.
While we'd like to hope that consumers are very knowledgeable about lead-safe work practices, the fact that this penalty against the Home Depot exists at all is evidence that there are many people who really ought to know more about lead exposure and lead-safe work practices. But we're not only talking about consumers—we're also talking about workers, firms, landlords and property managers, and municipalities great and small.
With that in mind, this will be the first installment of a new blog series that discusses RRP and why everyone needs to know more about it. Read our previous blog, "The Dangers of Lead-Based Paint," and then check out our upcoming posts focusing on consumers, municipalities, and contractors:
NCHH Resources for Lead
Want to promote lead poisoning awareness, learn more about government policies concerning lead, see how NCHH is studying lead, or simply learn more? Visit any of NCHH's lead-related pages and resources below.
Other Resources for Lead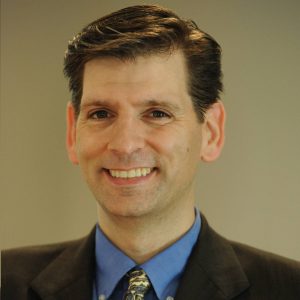 Christopher Bloom is NCHH's communications and marketing manager. He joined NCHH in 2008 after nearly a decade in the real estate industry. In a previous role at NCHH, he coordinated a national Renovation, Repair, and Painting (RRP) training program, one of the most successful in the nation. He holds a Bachelor of Arts degree in English Textual Studies from Syracuse University.